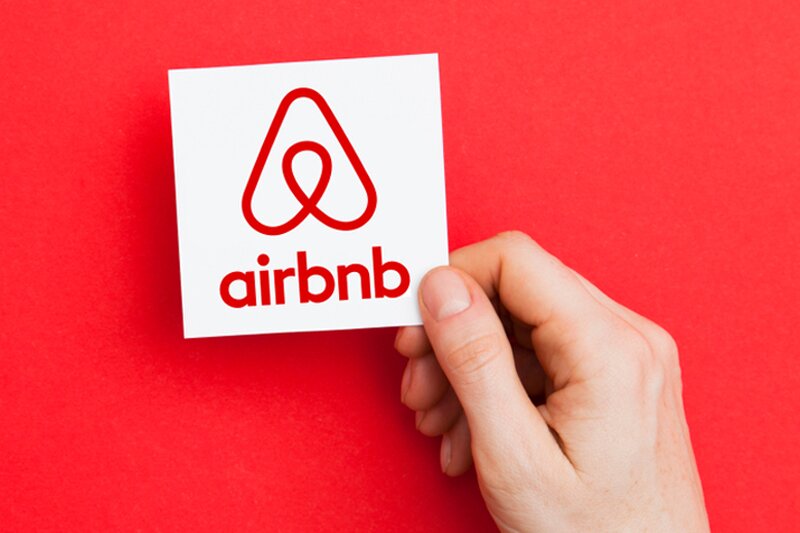 Airbnb optimistic as borders open despite $4.6 billion net loss
Short-term rentals giant posts first full-year trading update since IPO
Airbnb expects there will be a significant travel rebound in 2021 as borders open and restrictions lift around the world.
The short-term rental company posted a net loss in 2020 of $4.6 billion, compared to a net loss of $674 million in 2019.
Its fourth-quarter loss reached $3.9 billion, largely because of one-off compensation costs related to its IPO, which was the biggest US flotation of last year.
The Telegraph noted that US companies often report heavy paper losses immediately after going public, as they must record substantial costs related to stock-based employee compensation.
The pandemic meant that revenue for the year fell 30% year-on-year to $3.4 billion, and the number of nights and experiences booked fell 41% to 193 million.
The company posted a loss before interest and taxes (Ebitda) of £251 million for 2020, compared to an Ebitda loss of $253 million in 2019.
It told shareholders: "In the face of a crisis, our business proved to be resilient, showing that as the world changes, our model is able to adapt."
Looking to 2021, it said: "As the vaccine is rolled out and restrictions lift, we expect there will be a significant travel rebound."
It is seeing "gradual improvements in guests' willingness to book stays".
"For the remainder of the year, it is too early to predict overall recovery trends for the travel industry and their impact on our business," it said.
"We have been encouraged by our continued resilience and recovery, and are optimistic about the upcoming travel rebound.
"However, we continue to have limited visibility for growth trends in 2021 given the difficulty in determining the pace of vaccine roll-outs and the related impact on willingness to travel."
Commenting on the results, Tamara Littleton, chief executive of The Social Element, said:
"Airbnb is in a unique position as a travel brand – its primary concern is not its drop in revenue but its ability to meet the growing excitement and potential around what the brand can offer after an exciting IPO.
"Its ambition is to create 'a place where everyone can feel they belong'. But in order to be in a position to do so, it first of all needs customers to trust the brand enough to book through it, as travellers and experience junkies emerge from their homes.
"This means trusting that they will get the perfect holiday after a long period of saving or excitement, and trust that they can get their money returned if we go backwards.
"Trust is built on being there when customers need help, and being human – building an empathetic and genuine relationship. Right now, social media is one of the key channels where these human connections can develop.
"For Airbnb, a lot will depend on how it uses it to understand consumer sentiment and communicate with them directly.
"As rules begin to change dramatically, both domestically and globally, social platforms can be used as critical sources of information, helping to bolster consumer confidence that will be essential for the success of not just Airbnb, but also the entire travel industry."
And Justin Pahl, chief executive of VMLY&R London, said: "While the travel sector might be on its knees, people are longing for brighter days ahead.
"Despite an expectedly rocky quarter with revenue down, Airbnb's recent IPO and understanding of changing travel attitudes (with its Flexible Dates feature to give consumers booking confidence) has shown that it's used this delay to hone its brand and diversify its offering.
"This is a mindset most travel brands need to adopt because many of the old rules no longer apply.
"In order to succeed, empathy and innovation must come front and centre. Using this time to build brand affinity by communicating with customers, and reintroducing getaways to get them thinking and excited about their next trip will be key to attracting customer bookings.
"While sunny trips abroad are still some way off, quality time together is more valued than ever – so well-designed ways for people to reconnect and refresh their relationships will be very attractive.
"People want to know that connection to the wider world will be possible again and should be focusing on helping travellers get back in the mindset of exploration."