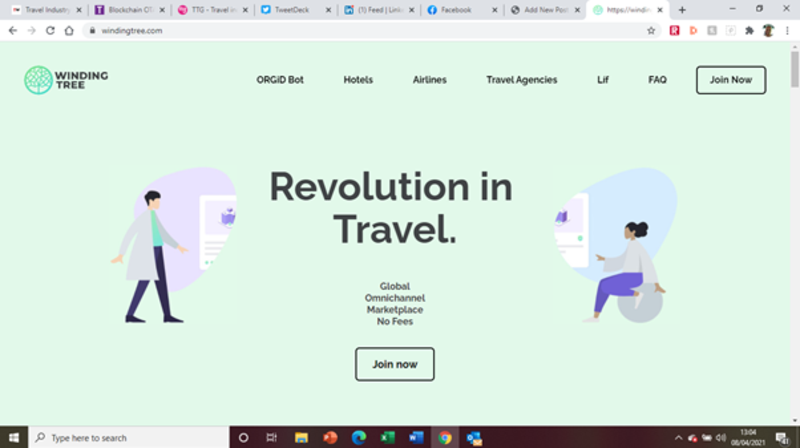 Winding Tree launches 'scam-killer' bot to tackle crypto identity theft
ORIGiD developed by travel platform to counter fraud estimated to be worth $513m in 2020
Blockchain travel platform Winding Tree has launched a new 'scam-killer' identity verification bot to prevent identity theft and online impersonisation.
The firm's ORIGiD Bot is an open-source identity verification service that checks the validity of blockchain and crypto companies.
The solution was built to counter the growing problem of theft in the crypto industry which has increased by 40% since 2016 and was valued at $513 million in 2020.
Pedro Anderson, chief operating officer and co-founder of Winding Tree, said: "When cryptocurrency rebounded after an extended downturn, a resurgence of scammers and impersonators came with it.
"Someone even copied my identity on Telegram and contacted a member of my team asking them for a transfer.
"To tackle the problem, we listed our reps on our ORGiD and created ORGiD Bot as an on-the-go way to verify users who contact us.
"It worked so well that we can't wait to share our creation with the rest of the crypto world."
Using blockchain, Winding Tree has developed a way to offer speedy identity checks for companies. Users can communicate with ORGiD on Telegram under the handle @orgid_bot.
The bot makes the process of verification easier because firms will not have to set up individual API access with different profile requirements.
ORGiD provides businesses with a simple way to evade phishing attempts and scams.
Organisations can add authorised representatives to their ORGiD, identifying themselves as legitimate to their peers.
Organization create their ORGiD by connecting a MetaMask or Portis wallet with a small amount of stored Ether (ETH).
The Ether is converted into the Winding Tree ecosystem's LIF token, which is then staked to indicate authenticity.
Once verified, business people in the blockchain space can query the Telegram username of someone claiming to be with that organization to @orgid_bot for verification.
If the username is associated with an ORGiD record, a response about the organisation, including its name and online accounts, is provided, which the searcher can then review for authenticity.
Winding Tree has established partnerships with crypto companies, such as Kleros and Hacken, who are already using ORGiD Bot, and with airline and service companies, such as Air Canada, Air France-KLM, Lufthansa, and Swissport.
The company is also partnering with major hotels like Nordic Choice Hotels, citizenM Hotel chain, and Airport Hotel Basel.
ORGiD is compliant with the latest anti money laundering (AML) rules and is completely decentralised, making it unhackable, according to Winding Tree.
The firm added ORGiD Bot is "on its way to becoming a standard in the cryptocurrency and blockchain industry as the go-to one-stop scam killer shop".