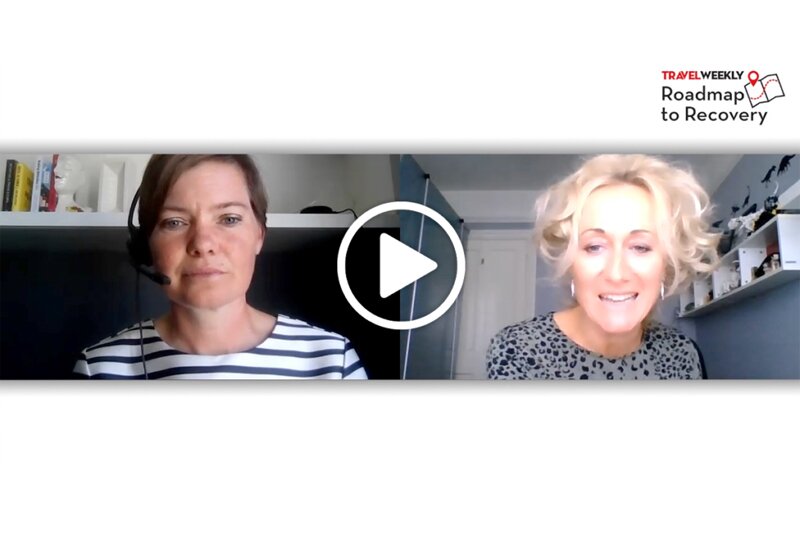 Webcast: On The Beach chief customer officer Zoe Harris
OTA is seeing green shoots of recovery having taken 'right decision' to take summer off sale
On the Beach has defended its decision to take 2021 summer holidays off sale earlier this year, saying it "absolutely made the right decision".
The online travel agent went back on sale this week, with an offer of free Covid-19 tests with bookings to certain destinations made this month.
Speaking to Travel Weekly, chief customer officer Zoe Harris said only a quarter of the holidays On the Beach had booked for summer 2021 before it went off sale in May actually went ahead.
Rejecting claims that the move was a PR stunt, Harris said: "The response from our customers, and the vast majority of feedback we had was hugely positive.
---
---
"Customers are really delighted that there was a holiday company saying we are not sure how these holidays are going to go so our recommendation is that you don't book right now."
She said On the Beach's decision was because "the amount of distress cased, even by having to move dates of a holiday, is quite significant", adding: "It's chaos trying to decide what to do."
"We wanted to do our very best to protect our customers, and our reputation, in the long-term. We wanted to retain those customers when demand returns rather than trying to take a very small number of bookings for holidays that we weren't sure were going to go ahead."
Harris noted that 75% of bookings taken before On the Beach went off sale for July and August "either got moved or cancelled, or customers decided they didn't want to go. What we saw was that we absolutely made the right decision."
Asked if she feared the move may have lost the company customers, Harris said: "There were some customers happy to travel in July and August, and still booking quite late, but our view was that we accept that they might book with someone else but our priority is protecting our customers in the long-term and only selling holidays that we have relative confidence that will go ahead."
Harris noted that On the Beach had looked at the vaccination rates in its key destinations and thought couples booking outside of school holidays may be more flexible if holidays had to be cancelled, which she said vindicated its decision to go back on sale in September.
She said staff remained "fairly busy" with cancellations and amendments for the holidays that had been sold and that taking the summer off sale meant customer service teams were able to respond to requests "speedily and promptly".
"Uncertainty, changes in the traffic lights, and disruption to customers risked long-term consumer confidence in our industry unless we think more long-term about how we act and the decisions we make."