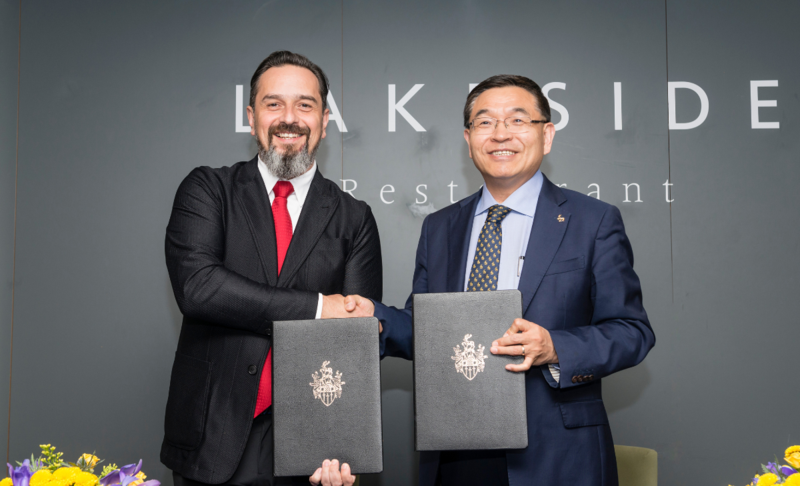 The University of Surrey partners with Therme Group to aid sustainability in the tourism industry using crypto-based systems
Across three research projects, the partnership plans to support the tourism industry's ability to measure and reduce its carbon footprint
The University of Surrey, one of the world's leading universities for tourism studies and research, is partnering with Therme Group, to develop new digital platforms that significantly enhance the tourism industry's ability to measure and reduce its carbon footprint.
Therme Group, a global organisation focused on urban wellbeing destinations, worked with the university across several research projects, along with Surrey's Institute for Sustainability, the Academy of Blockchain and Metaverse Applications, and the Centre for Sustainability and Wellbeing in the Visitor Economy.
Together they will develop digital platforms for businesses to calculate their carbon emissions quickly and find solutions to mitigate their impact.
The emissions produced by the travel and tourism industry contribute to about 8% to 11% of total greenhouse gas emissions worldwide – amounting to around 3.9 to 5.4 billion tonnes of CO2.
While there are significant efforts being made to transition to cleaner energy sources for land-based transport and buildings, other areas of the tourism sector are said to be struggling to reduce their carbon footprint and move towards net zero.
The emerging field of tokenomics, also known as token economics, where economic properties of agent-driven systems that use cryptographic tokens are typically created and managed on blockchain-based distributed ledgers, will enable the partnership's research to deliver simpler and more accountable solutions.
Utilising cryptographic tokens and distributed blockchain ledgers is set to reduce transaction costs compared to centralised systems and ensure that funds go directly to projects with a proven positive environmental impact.
In conjunction with the research, the partnership will produce the first carbon calculator to measure the entire footprint of organisations in the visitor economy as part of a Knowledge Transfer Partnership which is partly funded by the UK Government.
Speaking at the launch of the partnership, Therme Group chairman and CEO, Dr Robert Hanea said: "In the University of Surrey, we have found a partner who shares our understanding of sustainability as a challenge that can only be addressed from a multidisciplinary perspective."
Professor Max Lu, president and vice-chancellor of the University of Surrey added: "Our new partnership with Therme is yet another example of Surrey's commitment to use research and innovation to drive positive change and contribute to the UN's Sustainability Development Goals.
"If we can help the hospitality and tourism sector take a step forward in helping to reduce carbon emissions, then this partnership will have been a tremendous success."
The results of the research projects will be presented at COP 28, taking place in Dubai, in December.