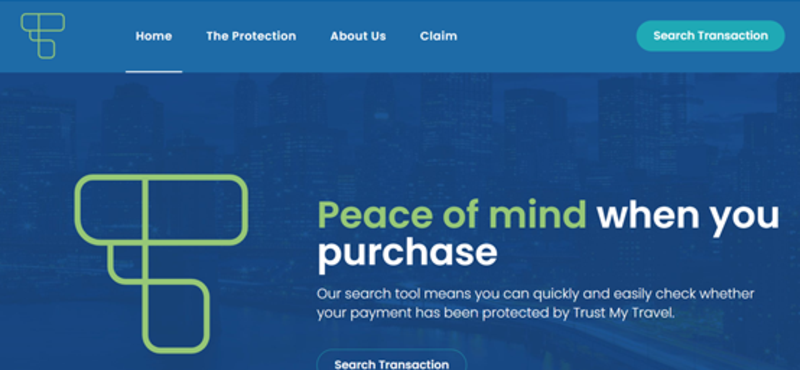 Trust My Travel tech modernises sector's outdated approach to risk management
Firm rebrands to Trust My Group and brings A-rated failure insurer into travel with Trust Protects
Trust My Travel has introduced new risk management technology to help industry insurers and merchant acquirers better understand and manage their exposure to the travel trade.
The launch of Trust Protects, a real-time risk management system using modern API IT system connectivity, comes alongside the introduction of a new insurance provider TMU Management.
As a Managing General Agent (MGA) TMU Management will provide much-needed A-rated cover for financial and supplier and scheduled airline failure in a sector denuded by the COVID pandemic.
The move has seen Trust My Travel, an all-in-one financial and payments protection solution, rebranded to Trust My Group.
Will Plummer, chief executive, said: "It is by adopting a modern approach based around technology that has allowed us to do this.
"To declare at the end of every month your bookings take in the previous month for insurance declarations is somewhat outdated. This is travel in 2022, not travel in 1960.
"We have worked during COVID on expanding our system so it's a full risk management system analysing exposure on every booking by taking the booking data on date of travel, destination and suppliers.
"At any point in time we can pull up what that exposure looks like for a particular travel merchant for a booking in our system and we can report that back to acquirers and insurers."
Trust My Group says it hopes to offer an alternative to travel firms being forced to consider gold-plated trust fund mechanisms to meet regulatory requirements for Atol.
Trust Protects also provides security for merchant acquirers so it is hoped more card firms will be tempted to offer better terms to travel companies having been stung by the COVID pandemic.
The pandemic has seen many insurers pull out of the sector leaving travel firms with little option but to consider tying up working capital in trust accounts.
Trust Protects will also provide consumers with a way to check they are covered offering them reassurance that their money is protected under the rules of existing schemes like Atol.
Package Travel Regulations are specific about which insurance markets can provide cover and since Brexit these have been limited to those based in the UK or the Channel Islands.
Sami Doyle, chief operating officer and chief commercial officer at Trust My Group, said:
"The key message is that not one size fits all. Trust accounts have their place but they are not a sustainable and scalable solution for a lot of businesses.
"Previously, because of the way the insurance industry interacted with the travel industry was outdated, it did not fit but by modernising that and by building the right structures we have got a significant insurer coming back into the market.
"COVID 19 continues to place pressure on the travel trade and this is the time to modernise and reform the industry.
"Our aim is to contribute towards a better experience for the consumer, and towards an industry that actually protects consumer monies to a package travel and linked travel arrangement regulation standard."