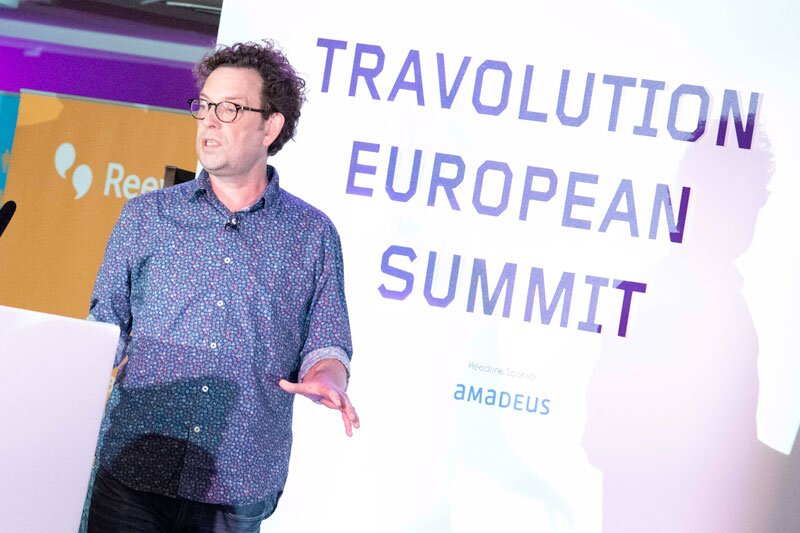 Travo European Summit: Fast forward to the future with design sprints
Involve all employees in innovation and your next big idea could be closer than you think, event hears Continue reading →
Involving all employees in innovation will reveal to firms that their next big idea is closer to home than they think, Travolution European Summit delegates were told last week.
Chris How, user experience designer at Brighton digital design agency Clearleft, said firms too seldom spend time thinking about what it coming in the future.
"I often see there is a focus on business as usual, to optimise products they are building and to have a roadmap three to six months in the future.
"But when you talk about innovating, doing something new, the idea of testing new ideas and looking into the future, it does not happen as often as it could.
"People often talk about it but they do not do enough of it."
How talked delegates through work Clearleft has done with Virgin Atlantic using short design sprints that bring in people from throughout the businesses to dream up and design the future.
The Design Sprint concept was first devised by Google Ventures as a way of having an intense five-day creative sessions involving people from across all divisions with a business.
"It's a framework for teams to assess problems in a short space of time, but one focused on learning rather than creating business ready solutions," How said.
"It allows you to fast-forward into the future. We all want to look at what the next big thing is, but how do we get there?
"At the end of a design sprint you have a usability session. You are putting your work in front of customers. It's a great way of unlocking constraints and creativity with only a week to do so."
How said the Virgin Atlantic design sprints involved people from within the business with deep consumer knowledge rather than technical know-how or ability.
A strict day-by-day process was followed to first scope out the problem, devise the solution and then to build a prototype that could be tested.
One example of what Virgin Atlantic teams produced included a mobile social network allowing passengers to share insights into the destinations they were travelling too and from.
Another team created a "flight friend" app that guides customers around the airport and another designed an interactive concierge that was capable of delivering personalised information.
"The point of design sprints is it's about focusing on investigating a future and looking at what's desirable for customers. Not exploring possibilities but exploring what would be useful."
How said employees are a fantastic and untapped means to unlock innovation and unblock creativity in a business.
"It's about thinking what you might do to develop these ideas. You may not create the perfect thing but you might create a kernel of something," he said.