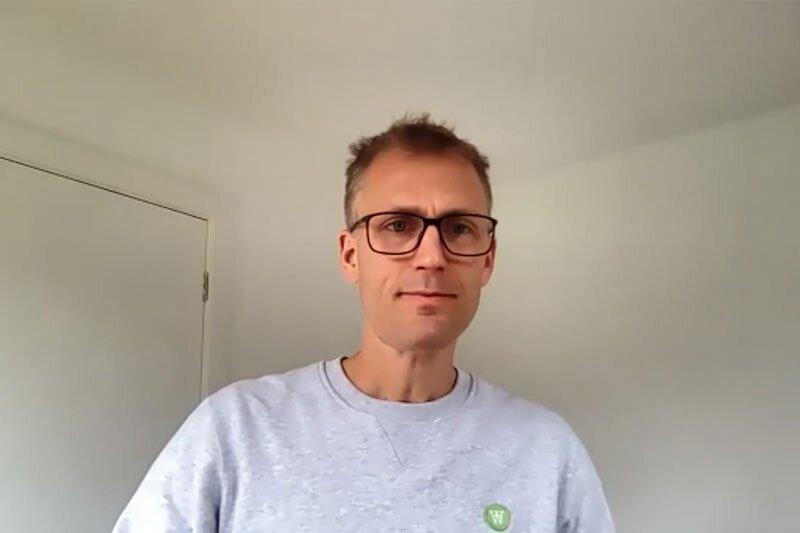 Travo Business Breakfast: The tech genie is out of the bottle thanks to COVID-19
Pandemic has accelerated adoption in all generations, says Sabio's chief innovation officer Stu Dorman
The technology genie is out of the bottle and travel firms must work out how they adapt to a customer that has embraced new forms of communicating due to COVID-19.
Sabio chief innovation officer Stu Dorman told a Travolution virtual business breakfast marking a year since the first UK lockdown that "everything has changed".
He said while usually people overestimate the short-term impact of technology and under-estimate the long-term changes, the last 12 months has seen an acceleration.
Although this may not have been due to technologies that did not exist pre-COVID, it has seen technological 'lagards' catch up with early adopters.
In particular, this has seen more engagement and interaction vis screens has people switch to shopping, paying and communicating via devices.
---
---
"Everything has changed over the last 12 months," Dorman said. "People are now having to do their grocery shopping online, they banking online and communicating.
"Even when they go out they are having to use contactless payments. These are irreversible shifts in behaviour and they are effecting every single demographic.
"The genie is out of the bottle and we have to look at ways to capitalise on that."
While communicating via screens is not appropriate for all situations, Dorman said it has been proven to be a better way to collaborate and share ideas digitally.
"This kind of technology has really come into its own in the past year. It's been an absolute god send to maintain and, in some cases, increase productivity."
Dorman said the challenge for consumer-facing brands is how to use this more powerful form of communication into the experiences they provide customers.
"This technology is available now for us to use and we need to learn how to us that to engage our customers," he said.
Sabio, which specialises in contact centre technology and customer experiences, believes firms need to unify their communications to offer the best option for each customer.
Dorman said travel companies will need to understand customer intent and provide them with the optimum channel to engage with the brand to achieve their goal.
"It's not that these technologies are suddenly new, the difference is the willingness of customer to embrace these technologies and their availability to the mass market."
Dorman said lining the callers' browsing history to the contact centre and making predictions about what a customer wants can help firms meet their requirements.
This cold mean diverting some callers to a chat bot to answer a simple question, or keeping the website, or for high value customers ready to book providing a telephone number.
"You can start to use data to make predictions and personalise the journey for each customer.
"That can have significant impact on driving the right types of journeys and making sure we speak to people we want to speak to."
Dorman said up to 30% of people can be retained on a website to complete their inquiry rather than be directed to call and use valuable contact centre resource.
Conversational Artificial Intelligence has made huge leaps in recent years, Dorman added, and has become "democratised" by coming down in price.
He said in the short-term most interactions will use some form of Conversational AI to understand and filter customers to optimum experiences.
"It's understanding what the customer wants to do in their own words. Then you can design experiences for customers to help them achieve their goal."
Dorman said this will support firms responding to rapidly changing market conditions as seen during the pandemic when customers are reacting to government updates.