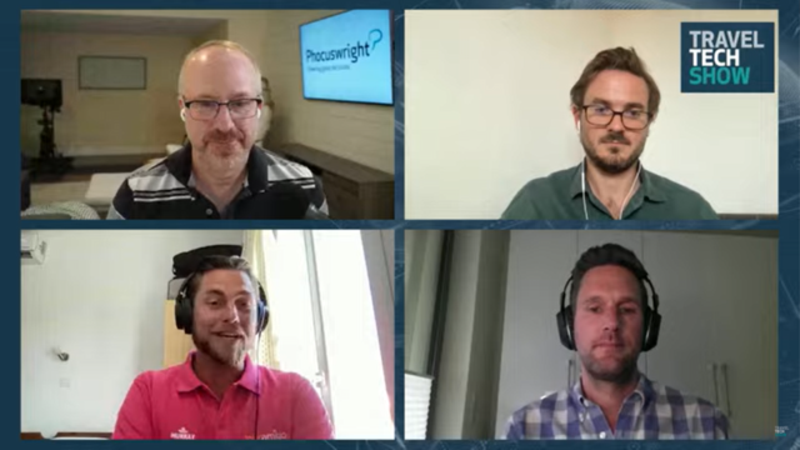 TravelTech Show: Innovation Prize goes to software developer Koderly
Extral, the bespoke travel reservation platform for TMCs, impressed judging panel
Bespoke software development company Koderly scooped the TraveTech Show Innovation Prize last week for its Extrali platform for accommodation providers.
Extrali is used by providers to process millions of bookings every year and incorporates functionality that covers all areas of travel business operations.
Koderly has more than 20 years' background in providing modern travel technology solutions to market-leading multi-national brands.
Craig Kennedy, chief executive of Koderly, said: "We're delighted that our innovation pitch showcasing our bespoke travel reservation platform, Extrali, won the people's choice award in the sponsors category, being rated highest out of all attendee votes. It's a testament to the great work of all our colleagues."
Koderly's success came after Grapevine's AI engine Marvin was announced a the show's Trailblazer winner, an award voted by the event attendees.
Marvin has been designed to improve how TMCs engage with travellers and drive revenue by identifying booking opportunities and then retargeting clients with 'right time, right channel' personalised and bookable recommendations.
Jack Dow, Grapevine founder and chief executive, said: "We're delighted to have won the Trailblazer award.
"It is great recognition for the hard work the team has put in over the past year and also highlights the increasing demand for technology that can help TMCs increase ancillary bookings and revenues per trip.
"With corporates now focused on duty of care, personalisation and better retailing for their employees, this is a win-win for all stakeholders and we're excited to be developing technology that can make this a reality."