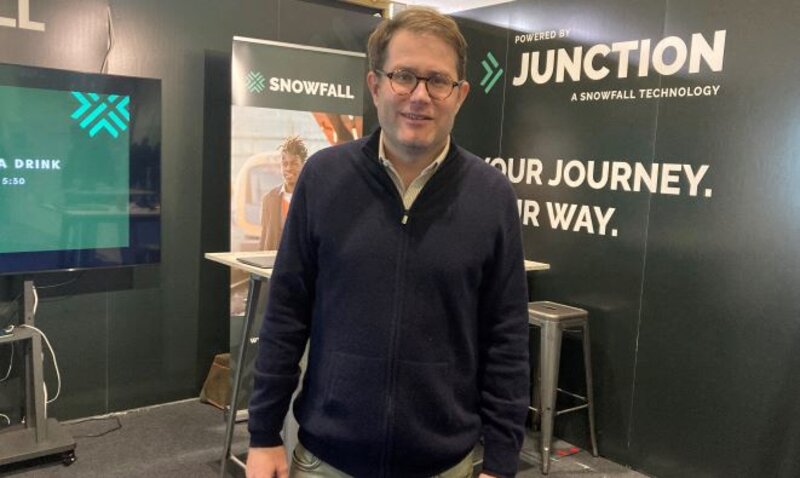 Snowfall predicts fintech-style revolution in travel as it launches Junction
Next-gen multi-modal global distribution platform touted as a challenger to legacy players
UK travel software specialist Snowfall has launched a next generation travel distribution platform it says will support a revolution in travel technology post COVID.
Junction is a cloud-based global distribution system that offers travel retailers the ability to book complex multi-modal travel plans from multiple suppliers in a single ticket.
Snowfall chief executive Stefan Cars says Junction is disruptive technology to the industry's legacy distribution platforms in travel which are often slow to integrate and costly.
He said following the pandemic travel is ready for the sort of revolution the financial services saw after the 2008 crash if it is to get back into business quickly.
"We see a lot of fluffy words from a lot of legacy players in the industry about modernising their technology, but I don't really see it happening," he said.
"Travel technology needs to undergo the same transition the fintech world is going through. Travel tech is behind, and we are going to see the same revolution we've seen in fintech.
"On paper, Barclays should be able to create the best banking app in the world, but they can't, the challenger banks like Revolut are doing better than the legacy players."
Snowfall claims Junction will provide wider access to more travel options and experiences and be much quicker and cheaper to integrate than traditional distribution systems.
It is expected to appeal to both leisure and corporate travel sellers and to encourage new-entrants into the industry, like financial services firms that want to offer travel product to their customers.
Junction, which was being promoted at this week's World Aviation Festival in London, operates a commercial model based on charging a cost per transaction, Cars saying it will offer savings of 10% to 20% versus legacy competitors.
"We are leveraging the cloud environment in the right way," he said. "We are properly leveraging cloud technology which means infrastructure costs are extremely low.
"We are taking away barriers to entry in terms of capital investment. We want to have a 'try before you buy' mentality and we believe Junction will be sticky enough for our partners."
Junction encompasses four modules: Exchange the next-generation distribution platform; Pay for modern forms of payment; Plus to revolutionise industry workflows, and Boost.
Boost will take advantage of open API (Application Programme Interface) technology to allow third party developers to create additional service on top of the platform.
Cars said this open platform will be the equivalent to Salesfore's marketplace and new API partners are due to be added in the first quarter of 2022.
"Junction needs to be an open platform," he said, "we do not believe in the locked-in system.
"If someone can drive additional value building on top of the platform then they will be able to. That's going to drive further innovation."
Snowfall says the increased focus on sustainability in travel means travel sellers will be need to connect to a wider range of travel options.
"We created Junction because when it comes to travel, we believe there's a better way," said Cars.
"Junction unlocks the power of technology and delivers travel that is accessible, flexible and straightforward.
"By incorporating all modes of travel in a single, dynamic operating system, we are bringing simplicity to the complex travel industry and empowering suppliers, resellers and partners to change the way people experience travel for good.
"Connected to Junction, suppliers and resellers can provide their customers with a new generation of offers through the channels their customers prefer."
Cars added that it has commitment from launch partners equating to $1 billion of 'flow' or transaction values and the firm has a "clear path" to hit $10 to $20 billion by the end of 2022.
"We want to tap into this market as much as we can as quickly as we can. We think we can grow very quickly," he said.