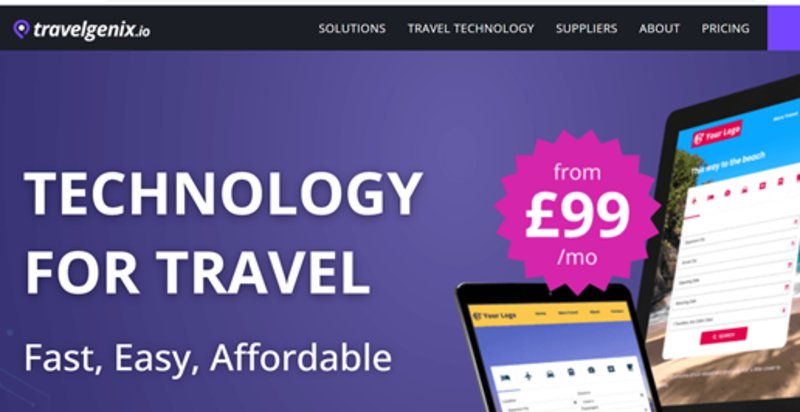 Start-up Travelgenix integrates intuitive's iVectorOne hotel supply API
Premium partner deal will improve connectivity with bed banks and accommodation suppliers
New cloud-based travel seller website platform Travelgenix has integrated intuitive's iVectorOne hotel aggregator API.
The partnership with the travel technology distribution specialist will increase the supply of accommodation to Travelgenix's growing list of agent and operator clients.
The API provides a single integration to multiple bedbank and accommodation suppliers for minimal cost and reduced complexity, according to intuitive.
Travelgenix has built a modular platform capable of delivering fully bookable, online travel solutions in days.
The firm says travel companies on the system can sell flights, hotels, dynamic packages and more online "in a fraction of the time it takes to work with other legacy systems".
Andy Keeley, commercial director at intuitive, said: "We are excited to partner up with Travelgenix, the leading travel tech provider helping travel firms all sizes navigate through the complexities and high costs of leading technology solutions.
"We truly believe that having the power of seamless connectivity covered via iVectorOne will make it easier for any operator and travel agent to benefit from an online presence, accelerate their growth and gain competitive advantage in the travel industry space." 
Andy Speight, chief executive of Travelgenix, added: "Travelgenix are pleased to announce the seamless integration of iVectorOne.
"Working with intuitive will offer our clients the ability to increase their connectivity with accommodation suppliers in one simple, but powerful API. We couldn't be more pleased that intuitive are now one of our premium partners."