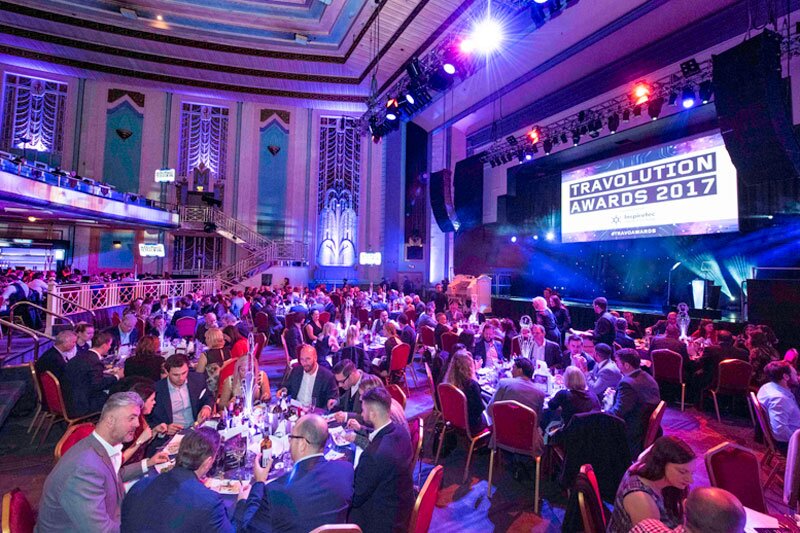 Shortlists revealed for Icelolly.com Travolution consumer voted awards
Winners will revealed next month after return of category after three years  Continue reading →
This year's Tavolution awards will feature a consumer-voted category for the first time in three years thanks to a partnership struck with holiday comparison site Icelolly.com.
Five awards will be handed out at the event on November 19 in categories chosen by Icelolly.com to reflect how well they engage with users online.
Icelolly.com users are being asked to register their votes from today via the advertising platform's social media accounts.
Ross Matthews, chief marketing officer at Icelolly.com, said: "As a brand that prides itself on connecting our audience with over 30 travel companies across search, deals and media, we're delighted to be partnering with Travolution for their consumer voted awards.
"Unlike the main Travolution awards, which uses a panel of judges to recognise examples of the most innovative and exciting work in digital travel, the winners of these are solely voted for by the public. Therefore, we'll be handing the judging over to our incredibly engaged social audience via Facebook and Twitter.
"We consider our users in everything that we do so it's especially fitting that we've been given the exciting opportunity to give them a voice and vote for their favourite travel brands.
"From the awards for 'Most User-Friendly Travel App,' 'Most Inspirational Use Of Photography' and 'Winning At Social' to the ones for 'Bosses Of The Booking Process' and 'First Class For Online Customer Service,' we've tried to cover all bases and choose categories that relate to the pre and post-holiday digital experience."
Lee Hayhurst, Travolution editor, said: "I'm thrilled to be able to bring back the consumer-voted awards because ultimately all the hard work that goes on behind the scenes on technology and innovation is all about catching the eye of the intended audience.
"A massive thanks to Icelolly.com for partnering with us on these awards for 2018. I'm looking forward to finding out which if the shortlisted brands come out on top, as I am sure they are. All will be revealed on the night, so I'm looking forward to what should be a great evening."
Individual seats and tables of 10 are still available on the Travolution awards website.
Icelolly.com consumer voted award categories and shortlists:
Most User-Friendly Travel App Award
First Choice
Jet2holidays
On the Beach
Skyscanner
TUI
Winning At Social Award
On the Beach
Royal Caribbean
Ryanair
Thomas Cook
TUI
Most Inspirational Use Of Photography Award
First Choice
Jet2holidays
Purple Travel
Teletext Holidays
TUI
First Class For Online Customer Service Award
EasyJet Holidays
Super Escapes
Thomas Cook
Travel Republic
Very Holidays
Bosses Of The Booking Process Award
Airtours
Ebookers
Jet2holidays
Love Holidays
Travel Republic