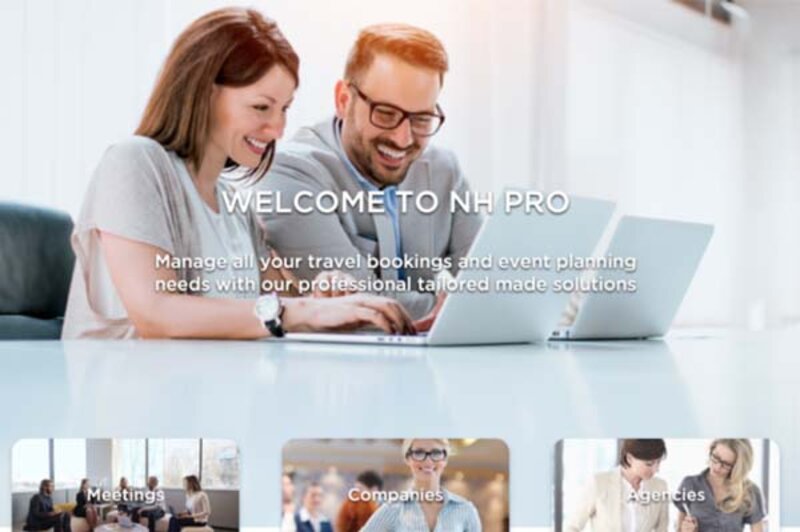 NH Hotels launches trade website for agents and events organisers
Site offers 'one stop shop' for best rates and 25% discount for personal bookings
NH Hotel Group has launched NH Pro, an online platform for travel agencies, companies and event organisers.
It aims to help travel agencies looking for a "one-stop shop for the best rates" and manage bookings.
They will be able to view all the group's establishments, compare public and negotiated rates and access savings of up to 25% discount on personal trips.
The site is also designed to help event organisers seeking meeting space and group accommodation, and companies booking business travel for staff.
The platform also enables users to access the NH+ Business Programme, which offers members discounts of up to 25% on accommodation, discounts in its car parks, premium Wi-Fi service, late check-out or early check-in or 10% discount in the group's restaurants and bars.
NH Hotel Group has more than 350 hotels in 30 countries across Europe and Latin America.