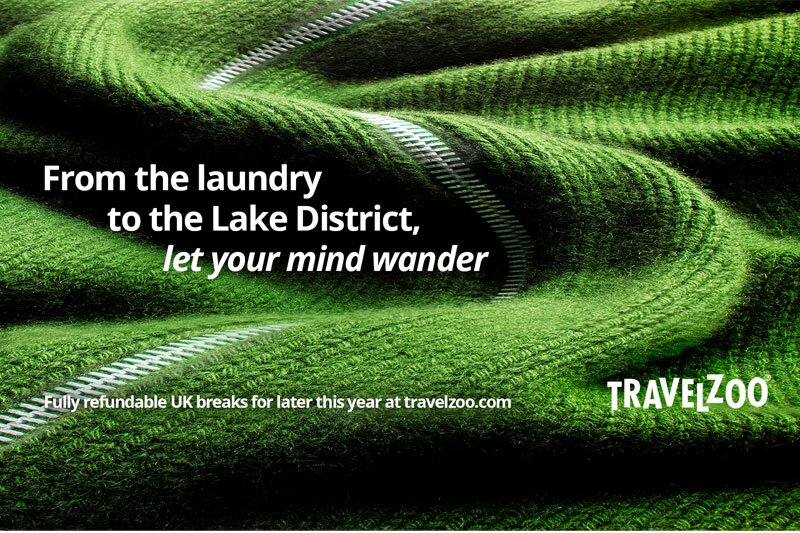 New out of home Travelzoo campaign to target travel dreamers
Deals publisher aims advertising at Brits who are ready to book travel again
Deals publisher Travelzoo is launching a new out of home advertising campaign in the UK after finding high levels of desire to travel among its members.
The brand, which has reinstated its weekly Top 20 deals email after a pause following the COVID-19 lockdown, has continued to survey its 4.8 million members throughout the crisis.
It says many are planning to book and go on holiday this year and in 2021 with 60% saying they would book immediately if the deal was right and fully refundable.
The new campaign has been devised to inspire Britons to keep dreaming of and planning for holidays to take after lockdown, Travelzoo said.
With many holidaymakers' plans cancelled for this summer the campaign promotes a range of fully refundable UK hotel stays this year as well as international holidays for 2021.
It encourage Britons to dream, book and save now, and then travel later and promotes how Travelzoo is working with partners to provide deals with increased flexibility for travel.
Glyn Owen, head of marketing UK at Travelzoo, said: "The travel industry has been severely hit by the pandemic so it's not time to travel, but it is time to dream and plan for the future.
"We recently returned to publishing travel deals after a break for most of March and April.
"Our weekly surveys of our member base provided the insight that people were ready to book travel if the offers were refundable or had extra flexibility like 'no change fees' for holidays.
"We used this as the basis for this campaign – emphasising the 'future' and 'refundable' aspects of our offers."
The campaign was created by TMW Unlimited and departs from usual travel advertising by not featuring destination-specific imagery.
Instead it reflects how people are day-dreaming about future travel while stuck at home.
Phil Rhodes, creative director at TMW Unlimited, said: "The best ideas often come from a simple, relatable piece of behaviour – like the mind wandering to the things we're missing while stuck indoors.
"It would have been easy to go down the route of acknowledging the crisis with a 'holidays can wait' message, but we wanted to do something that was, while still sensitive to the situation, a little more unexpected and hopeful.
"Given the ultra-short timeframe, we sourced these images from a photographer we've worked with before – and they brought the idea to life perfectly."
The campaign will go live on Friday, initially running for two weeks across digital out of home sites in major cities including Birmingham, London and Manchester.