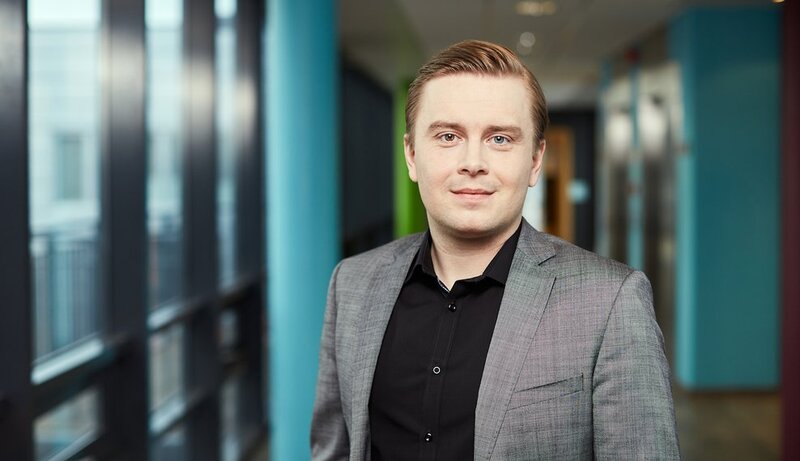 Kaptio appoints new chief executive as it plans for next stage of growth
Viðar Svansson has 15 years' experience in cloud-based IT as a founder and tech chief
Icelandic travel technology developer Kaptio has announced the appointed of a new chief executive Viðar Svansson.
The firm, which was founded in 2012 and has operations in the UK and Canada, provides a cloud-based reservation system built on the powerful Salesforce CRM platform.
Kaptio's largest shareholders are Frumtak Ventures, The New Business Venture Fund and co-founders Arnar Laufdal Olafsson and Ragnar Fjolnisson.
Svansson arrives having had an extensive career in IT with over 15 years in cloud-based software products.
He co-founded time-management software developer Tempo and led its development in several key roles including chief technical officer, chief product officer, and chief strategy officer.
He recently moved to Iceland from Montreal where he focused on international expansion.
Prior to joining Tempo, Svansson was a consultant for the Icelandic travel industry on web and product-based initiatives.
He led the development of Icelandair's booking engine and was responsible for the platform developed to promote Iceland´s award-winning Inspired by Iceland campaign.
Eggert Claessen, chairman of Kaptio, said: "We are thrilled to have Vidar Svansson joining as chief executive of Kaptio.
"His vast experience in scaling both product and company on a global level is an excellent fit for Kaptio's ambitious future plans as the company advances to its next stage of growth.
"I believe Kaptio has a fantastic product to offer and under Vidar's leadership we can accelerate our growth and product development.
"This means that there are exciting times ahead for Kaptio as the travel industry returns to exciting opportunities where Kaptio can assist its customers in realizing their growth potential."
Svansson said: "I am very excited and honoured to join Kaptio at this stage of its journey.
"The travel tech industry is ripe for disruption, and Kaptio is well-positioned to take on that challenge with its travel platform which makes travel reservations more personalised and efficient.
"I look forward to leveraging my experience in building and growing product-led companies, with a keen focus on customer experience to create great products and bring them to market."