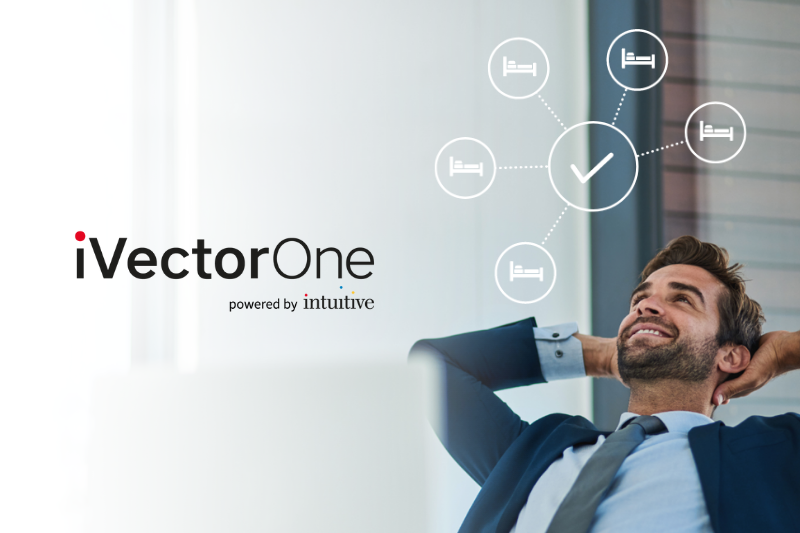 Hotel room supply aggregation technology launched by intuitive
iVectorOne will help travel firms manage and change their inventory quickly and cost-effectively
Travel technology developer intuitive has launched an all-in-one accommodation supply connectivity solution to help agents and operators manager their inventory.
The firm says iVectorOne will simplify how travel firms connect and manage supply from their bedbank partners by channelling it through a single API (Application Processing Interface).
The API offers access to more than 80 leading hotel suppliers globally and users will be able to add new ones or switch their suppliers through the interface.
Intuitive says this will be a cost-effective way for firms to manage their supply. Fees will be charged on a 'pay-as-you- go' basis.
Andy Keely, commercial director at intuitive, said as a specialist in connectivity the firm is able to maintain and integrate new suppliers with minimal investment required.
"We see a gap in the market to offer a simplified, hassle-free, aggregated API solution where operators and OTAs can self-serve and have control over the suppliers and product they use.
"The pandemic has accelerated travel companies' need to add or change hotel supply quickly. This product enables that. iVectorOne is the third product we have launched in under two years.
"Integrating iVectorOne will give access to some of intuitive's best tech and you'll benefit from continually upgraded supplier connections and a product roadmap whilst paying only for the bookings you make. No hidden fees, no look to book fees and zero upfront commitment."
The single iVectorOne API returns all agreed rates, live availability and mapped content, at "super-fast", said intuitive.
The firm expects it to appeal to online travel agents or tour operators that need a faster time-to-market for diverse properties to serve the growing demand of customers.