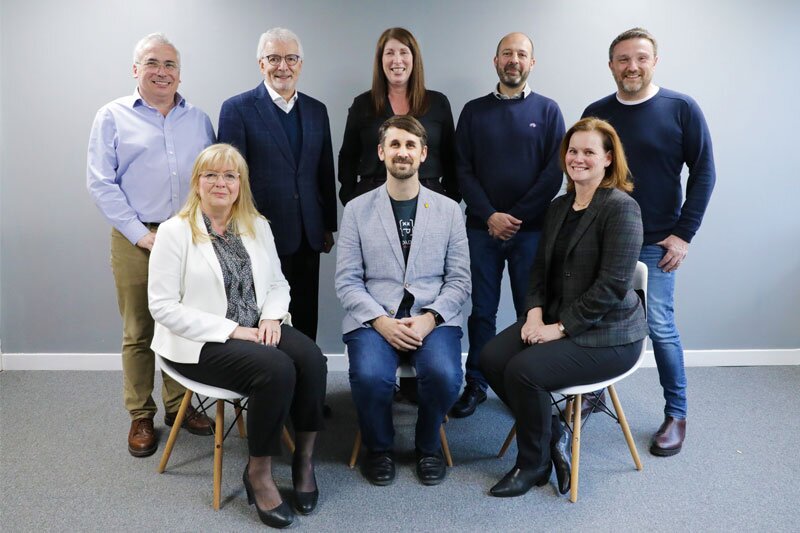 Hospitality app developer Criton appoints expert advisory board
Hospitality sector app provider looks to scale in UK and enter international markets
Hospitality sector app provider Criton has appointed an Advisory Board as the business looks to scale in the UK and enter international markets.
The board is made up of a group of hospitality and travel technology experts.
Peter Lederer, is the former chair of luxury hotel Gleneagles and VisitScotland, Diana Easley Montador, is a former Microsoft executive and David Turnbull, co-founder of SnapShot and founding partner of TechTalk.Travel.
In addition Jill Chalmers, managing director of Glenapp Castle, joins the board alongside Richard Lewis, ex vice-president of Secureworks, Andrew Williams, formerly of Kotikan and FanDuel and Iain Mackay, chief technology officer of All-Hotels.com.
Julie Grieve, founder and chief executive of Criton said: "Criton specialises in developing innovative technology for the hospitality sector and I'm delighted to have secured such a diverse and experienced group of experts to join me on our first Advisory Board.
"I am very much looking forward to gaining the benefit of their experience. We have ambitious growth targets for 2020 and their appointment will further strengthen our ability to remain at the forefront of everything we offer."
Chalmers added: "Over the past 10 years, it's become obvious that giving guests choice in how they communicate with the hotel and delivering the information they require to their phone is crucial and I'm excited about how Criton can help independent operators meet guests needs and increase revenue.
"Julie's passion for helping independents shines through and I am enjoying working with her and supporting the wider Criton team."
Turnbull said: "I'm delighted to have been invited by Julie to join the advisory board of Criton. Whilst many companies have focused their offerings on a very specific aspect of the customer journey, Criton have developed a very simple and easy to use platform that helps hotels start and manage their digital transformation and introduces many new touchpoints for improved service and revenue generation.
"Criton is an important part of the rising wave of Scottish travel and hotel technology companies who have emerged in recent years and from that perspective it's a pleasure to be back on "home turf" working with the Criton team."
Lederer said: "I'm delighted to join the Criton's Advisory Board. The hospitality industry is sometimes slow and resistant to change.
"Criton provides a step change with improved guest service, lower commissions and higher revenues – a quick and easy win."
The creation of the board follows the launch of Criton 2.0, the second-generation app for luxury hotels which allows guests to create an account, retrieve a booking, check-in to the hotel and access their room using digital door key.