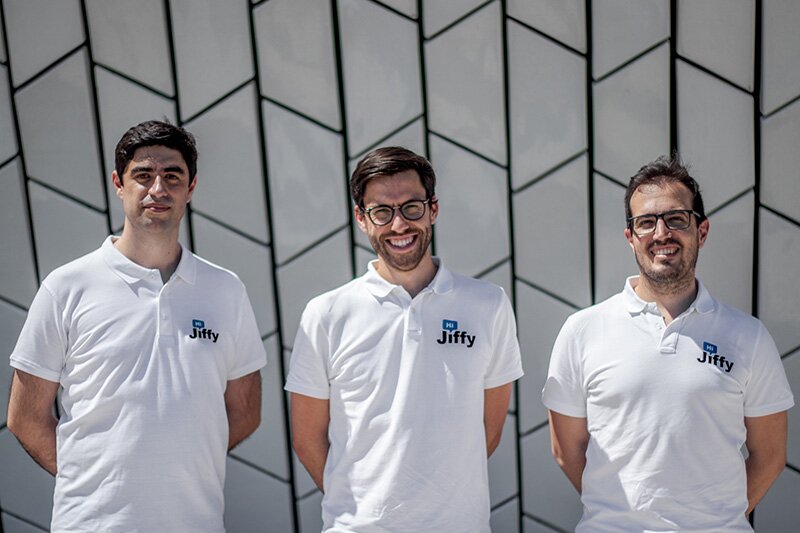 HiJiffy launches virtual concierge as post-pandemic demand for automation rises
Hospitality tech start-up says it is focussed on hotels and driving up direct business
HiJiffy has launched its virtual concierge technology in the market having seen rapid growth during the pandemic in demand for automated hospitality services.
The start-up was forced to put plans for a seed round investment on hold in 2020 as the COVID-19 pandemic hit, but strong growth that year saw it secure €1m investment.
In August 2021, this enabled it to launch a beta version of its virtual concierge, which uses artificial intelligence to increase ancillary sales, to users of its direct booking engine.
Now, as the post-pandemic recovery takes hold the firm has opened up its concierge and guest communications platform to non-users if its booking engine technology.
Tiago Araújo, chief executive of HiJiffy, said contactless virtual concierge services have gone from a "nice to have" to a "must have" due to the pandemic because guests expect them.
He drew a parallel with how channel management eventually became a requirement for hotel operators, and says the vast majority of hotels are still to embrace the technology.
Araújo said: "We are totally focussed on the hotel industry. There was a time when we had to decide whether to target the whole travel industry.
"But that was unbearable for our support team so we could not continue with this, it was not a sustainable solution and we knew we needed to focus on hotels.
"Then we had another problem and it was is the market big enough for us to go at and, yes, it is if it bring results for independent properties."
After the pandemic hit HiJiffy focused on survival and retaining staff. With hospitality effectively closed down it began a project in Portugal providing homes for health workers.
It's recovery from COVID got a shot in the arm when Triptease, which had a rival concierge app, decided to discontinue it and chose HiJiffy for its clients to transition to.
Araújo said with hotel general managers focussing on providing beds for clients, particularly due to current staffing shortages, they need technology partners more than ever.
"GMs are saying my day-to-day job is beds, that's what I'm here for, that's what I sell, so we've seen the industry in the two years giving away their direct bookings to OTAs.
"That is them walking away from being more digital, walking away from understanding more about technology.
"But because of COVID more and more guests requests and questions have raised the need for automation. That's why we've seen an increase in demand. It's a very hot topic.
Araújo added: "One of the things we are working a lot on is giving hotels the power not to have to pay for their guest again through an OTA.
"For is it makes sense to have the OTA as an acquisition channel for the first-time guest, but for a repeat guest it does not make sense."
The HiJiffy virtual concierge provides hotels with a central console through which it can manage guest communications before during and after their stay.
It integrates with SMA and email and third-party messaging platforms like WhatsApp and Instagram which customer are using more regularly to communicate with hotels.
Artificial Intelligence constantly monitors the efficacy of the app to answer questions and helps to direct inquires with a low chance of getting right to human assistant in the hotel.
HiJiffy is targeting markets in Portugal, Spain, France and the UK. It's concierge all works in 100 languages and the firm already works with 1,600 hotels in 32 countries.
In 2021 it claims to have helped generated £40 million in direct reservations for clients of its bookings assistant technology.