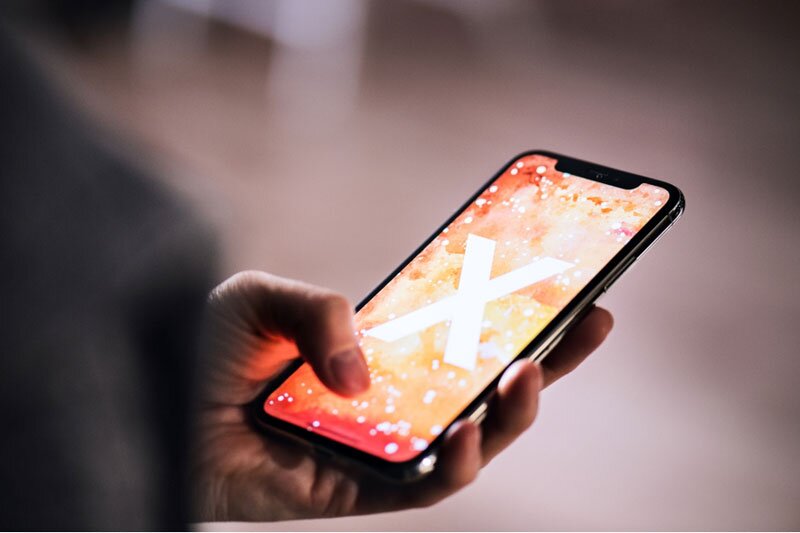 Guest Post: Five best practices to adopt ahead of iOS 12
Expect to see greater convergence of digital channels, says Mike Herrick, SVP of product and engineering at Urban Airship Continue reading →
Expect to see greater convergence of digital channels, says Mike Herrick, SVP of product and engineering at Urban Airship
Ahead of iOS 12's public release and key changes it is bringing to notifications, Urban Airship urges travel and hospitality app marketers to adopt customer-centric messaging best practices to accommodate new user behavior, improve notification visibility and maximize the value that their app can deliver.
Granular user controls over notifications, new Grouped Notifications and Provisional Authorization — a historic move by Apple that enables apps to offer a trial of "quiet" notifications prior to obtaining opt-in consent — create valuable opportunities if approached strategically.
Evaluate opportunities for greater reach
Choosing notifications no longer has to be a binary decision made prior to understanding the value they'll offer. Travel and hospitality companies can choose to implement Provisional Authorization, which allows them to reach all app users with notifications delivered to the Notification Center without a sound. Users that are already opted in or those that choose prominent delivery will continue to receive notifications on lockscreens with an audible alert.
Push notifications are the ideal channel to use for "need-to-know" messages — like reminders to check-in, gate changes, or alerts about delays. If 50% or more of users are opted out of notifications, this automatic notification trial may offer a better approach to get more users to understand the glanceable value notifications deliver. With every message users will be given the opportunity to turn them off or continue getting them with the choice of prominent or quiet delivery.
Run opt-out users through a funnel
Preference centres are now deep-linked to notification settings in iOS, in "manage" buttons within notifications, and in "Turn off" buttons served via Provisional Authorization. This tight integration between an app's preference center and iOS notification settings will expose more users to granular controls that they may not have even realized existed.
Travel and hospitality businesses can retain a greater level of audience opt-in to notifications by allowing users to toggle notifications on or off for various categories — loyalty rewards, destination promotions, check-in reminders, flight or booking status changes, and third-party airport offers or rental, rideshare and shuttle options. Additional controls can be provided around the frequency of messages, or which topics they'd rather have delivered via SMS, mobile boarding passes, in-app message centres or email.
Get tuned in to users as visibility is in their control
The more relevant and timely an app's notifications, the more likely people will be receptive to them audibly arriving on lock screens. Prominent or Quiet Delivery is an either/or choice with iOS 12, which both brands and users need to realize.
For many travel and hospitality firms being able to send check-in reminders and changes to departure time or location are inherently valuable, while flight entertainment options and ordering food ahead of time take customer service to the next level. The impact of these timely notifications is diminished if relegated to arrive quietly in the notification center.
In addition, airlines and hotels with mobile wallet boarding passes or room keys can drive many day-of travel experiences equally as well through mobile wallets as apps. Getting users to adopt these passes or opt-in to SMS alerts provides a highly visible backup channel for check-in reminders, departure and booking changes or even promotions for nearby dining establishments or directions to the business class lounge with beacons triggering as travellers pass through security.
Offer great user experiences that also maximize your share of screen
iOS 12 uses Grouped Notifications to condense the display of an app's notifications on the lockscreen and notification center, which can be dismissed as a group. Maintain your on-screen visibility and ensure important messages aren't missed by setting up groups for different types of message: day-of travel, loyalty promotions, 1-day sales, educational or inspirational. Users can easily swipe through each group to get all caught up or easily dismiss notifications on a topic, leaving your other grouped notifications to consume.
Travel and hospitality firms that do not set different groups will have all of their notifications stacked on top of each other, leaving only the most recent message immediately visible, which may result in users missing key updates that are important to them.
Realise notifications are an app feature, not a marketing channel
This is likely where famously user-first Apple is coming from in creating Provisional Authorization; real-time, relevant notifications are now a feature of apps—to be experienced— and too many people approach notification opt-in prompts as a binary decision likely with an old frame of reference like email subscriptions.
According to Forrester, "Among CX transformer firms — those that employ mobile to transform customer experiences — 55% have seen a significant positive financial impact due to mobile, compared with only 16% of shrink-and-squeeze firms. CX transformers and shrink-and-squeeze firms show the largest difference in their use of notifications (Forrester Research Inc., Consumers Are Connected; Your Company Isn't, August 13, 2018).
Some airlines are combining stored customer intelligence such as layover location/duration, and loyalty information including air miles, with other data sources such as up-to-the-minute flight times, weather APIs, and airport information including terminal maps, gate distance and tips to avoid crowd congestion. Others are partnering with local businesses to enhance a visitor's stay including local taxi providers, car rental, or public transport companies and sharing relevant information with users on the easiest way to get to the city centre. Doing so enables them to create a hyper-personalised customer experience that acts as a digital concierge on the one screen they never leave home without.
Going forward, we can expect to see greater convergence of digital channels with airport facilities to further enrich the whole journey. Airlines could send notifications to seat-back displays to keep travellers informed of connecting flight details or baggage claim details while phones are still in Airplane mode. Alternatively, airline apps could preview available in-flight entertainment options and drink choices allowing passengers to order ahead the day before travel or while they're waiting to board.