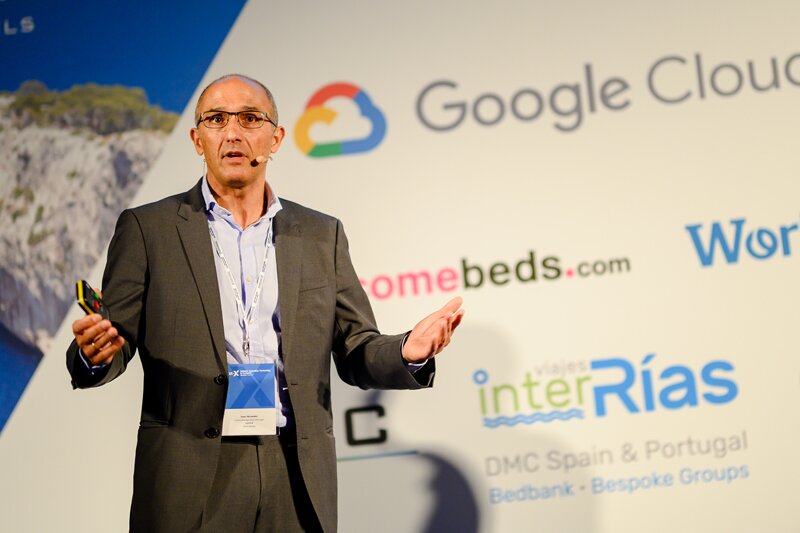 Con-X: Focus on talent to be actors not spectators in innovation, says Google
Human side at technology giant is 'the secret sauce'
Hiring the right talent is the most critical aspect of doing business because people are more important than technology, according to search giant Google.
That was the message from Isaac Hernández, country manager for Google Cloud, told the first Con-X conference organised by XML connectivity specialist TravelgateX in Majorca.
"If you want to be innovative, you have to take a significant bet on people and technology. If I have to choose one of the two I would go for people.
"The human side at Google is the secret sauce. Please keep on thinking about your people. People are the most important thing in your companies.
"We can all agree on that but sometimes we do not behave in a consistent way. This is the principal that drives all of our decisions.
"If people are the most important asset, hiring is the most critical process in your organisation. In Google this is a process where all employees participate. It's important to raise the bar.
"Out a lot of focus on hiring. Make sure you hire the best people even if that takes a longer time."
Hernández said once firms have hired the right people they must then empower them to bring new ideas into the business and to question the status quo.
He said travel firms should not micro-manage their staff but use their passion and allow them to make their dreams come true.
At Google staff are encouraged to spend 20% of their time in their own projects.
And Hernández said firms must encourage collaboration to harness the "collective intelligence" of their teams.
"Innovation usually happens in a small team of people you can feed with two pizzas. A small set of people can drive innovation of they are passionate about what they want to do."
Hernández said firms should be "uncomfortably excited" about the future. "You cannot be relaxing, you need to be participating.
"There's an opportunity for all of us to be actors and not just spectators."