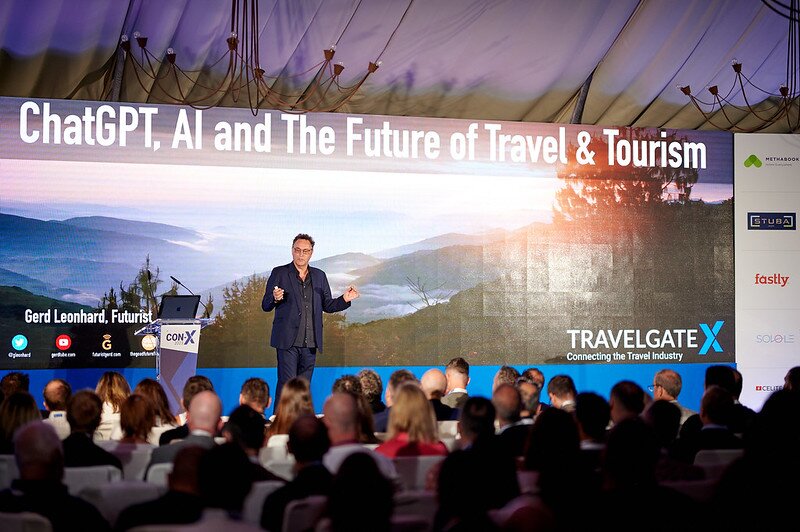 Con-X 2023: AI and climate tech will "change our lives"
The keynote presentation covered ChatGPT, AI and the future of travel
Gerd Leonhard, a CEO, founder and media futurist, spoke at Con-X in Mallorca on Wednesday 10 June.
Leonhard, who has been listed by Wired magazine as one of the Top 100 Most-Influential People in Europe, presented the opening keynote in which he shared insights into some of the important trends paving the way for the industry, to an audience of over 330 top executives from the travel-technology sector.
AI along with climate technology for climate change is "changing everything," said Leonard, before he went on to say that both will "change our lives in the most fundamental way."
He referenced the new ChatGPT feature in Expedia's app and urged us to think about "how we can use intelligent automation to create better value for us, for our customers and for our future." He added: "embrace technology."
According to Leonhard, "green is the new digital" and opined "we're on our way to solving climate change… we have all the tech."
Aside from identifying where he sees the future of travel going, Leonhard also called for a global agreement on artificial general intelligence, to help organisations navigate implementation standards.