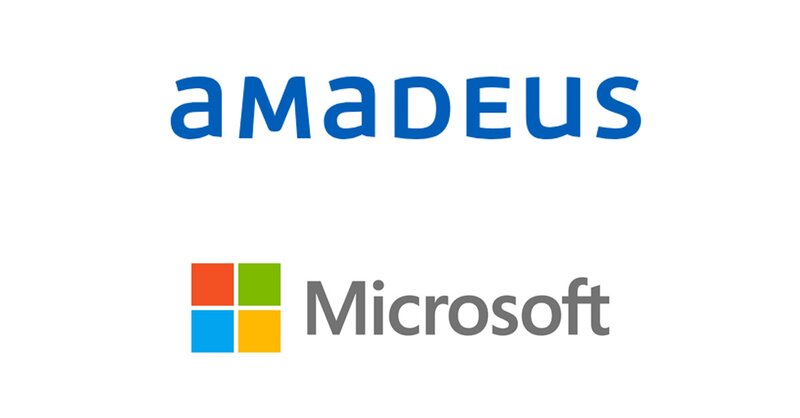 Amadeus integrates Cytric into Microsoft 365
First step towards an 'immersive and collaborative travel and expense experience'
Amadeus' Cytric Travel & Expense corporate booking tool has been integrated with the Microsoft 365 suite of business applications.
The GDS has forged a close working partnership with the technology giant as it modernises its technology and migrates to more flexible and agile cloud-based systems.
The integration with Microsoft 365 is described by Amadeus as "a first step in its vision to provide an immersive and collaborative travel and expense experience".
Users will now not have to switch between multiple platforms and apps to log in to search, book, pay and expense their travel.
Instead they will be able to do all that in one platform called Cytric Easy and users will also be able to share their plans with colleagues through their every-day work software programmes like Outlook and Teams.
Amadeus said the move comes as the world of business travel is changing with greater focus on online collaboration and hybrid work environments have been critical to the continued success of businesses.
Features made available to uses of Cytric Easy include:
One app: Search, compare, or book a hotel, flight, or car rental – without ever leaving Microsoft Teams;
Shareable: The only travel and expense tool embedded into Teams with the ability to share trip information. Share in Teams chats to book the same trip as your colleagues;
Time saving: Minimize the time spent discussing trips with colleagues;
Collaboration: Share trip components with colleagues and collaborate on trip.
Future development include Outlook calendar invites that will populate relevant data before starting the search process, such as preferred departure location, destination based on meeting location and dates.
Flight search results will show recommended options based on convenience, price, and users' preferences (for example, stop-over airports to avoid) and the shortest, cheapest, and greenest options will be highlighted.
Teams will send users prompts to visualise unassigned receipts, complete their expense reports, and file them on time.
Microsoft's Single Sign-On service will provide access all travel and expense needs of the corporate meaning "less disruption to the user's workflow, less hassle logging in and toggling between apps," Amadeus said.
Rudy Daniello, executive vice president of Amadeus Cytric Solutions, said: "Working with Microsoft this past year, our focus has been to reinvent corporate travel.
"With Cytric now embedded into Microsoft 365, toggling between applications will become a thing of the past, leading to improved productivity, and easier compliance with travel and expense programs.
"Most importantly, this collaboration with Microsoft simplifies decades' old processes that impact departments across finance, procurement, and travel. This is just the first step in our joint vision to transform the travel and expense experience."
Eric Bailey, global travel director at Microsoft, added: "The integration of Cytric into Microsoft 365 will make the traveler experience more fluid.
"The ability to book plane tickets or manage travel expenses without leaving everyday collaborative applications will help make the process smoother for users, making travel easier and eliminating some of the usual booking challenges."