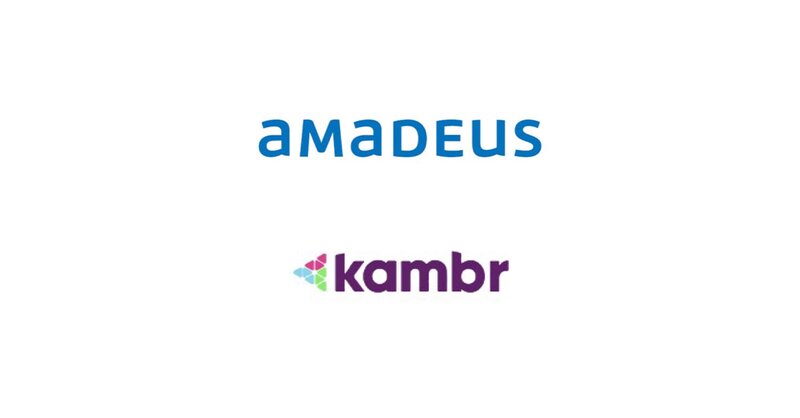 Amadeus agrees deal to acquire airline revenue management partner Kambr
Three-year-old US start-up has been working with GDS's Navitaire platform since 2021
Amadeus acquired Kambr, a three-year-old start-up based in the US which specialises in providing revenue management solutions for airlines.
The firms have worked together since 2021, Kambr being a revenue management solution partner for Amadeus' Navitaire airline platform.
No financial details were disclosed for the acquisition.
The addition of Kambr's cloud-based, open and modular set of solutions into Altéa and Navitaire will enhance airlines' operational efficiency, said Amadeus.
The GDS added that Kambr's technology "is known in the market for its ease of use, speed and simplicity, providing actionable recommendations to airlines that deliver real impact on their revenue".
"Combined with the power of the Altéa revenue management capabilities, airlines will have a simpler, more powerful and integrated platform to guide them in their revenue management decisions," the firm added.
Dave Evans, chief executive of Navitaire, said: "Last year, we decided to start working more closely with Kambr's team.
"We have been very impressed by the quality and simplicity of its technology for our low-cost and hybrid carrier customers. This acquisition will result in an even simpler user interface based on agile, cloud-based technology."
Cyril Tétaz, executive vice president of Altéa at Amadeus, said: "Kambr is a great cultural, business and technical fit for Amadeus.
"By combining Kambr's airline revenue management expertise and intuitive workflows to the Altéa offering based on advanced science, we will further enhance our offer optimisation proposition for carriers."
Jason Kelly, chief executive of Kambr, said: "Airlines need simple and effective revenue management solutions that provide actionable insights.
"By combining the agility and simplicity of Kambr's solutions with the expertise and technical excellence of Amadeus, we believe that airlines now have the right tools to successfully develop their revenue and offer optimization strategy.
"For Kambr and our team, this is a unique opportunity to grow faster and we are excited to be part of Amadeus."