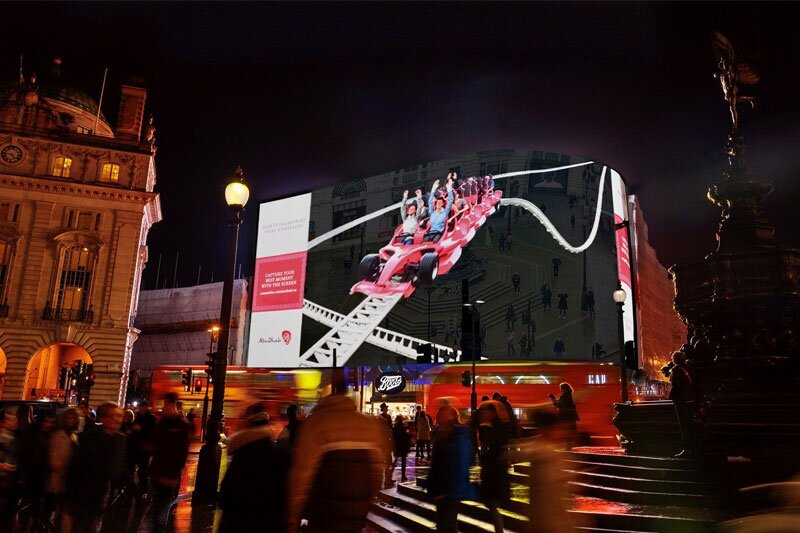 Video: Abu Dhabi claims Guinness World Record for using largest AR screen in London
Piccadilly Circus billboard showcased UAE capital's most famous landmarks
Abu Dhabi's Department of Culture and Tourism has claimed a Guinness World Record for the largest Augmented Reality (AR) screen.
The Emirate turned the world famous 40-foot billboard in London's Piccadilly Circus into an interactive ad as part of a pioneering augmented-reality advertising campaign.
Ali Al Shaiba, acting executive director of tourism and marketing at DCT – Abu Dhabi, said:
"The world-record-breaking augmented-reality experience took over Piccadilly Lights for two weeks, showcasing the UAE capital's most famous landmarks in a pioneering way.
"When conceptualising the campaign, we knew we wanted to do more than just bring Abu Dhabi's famous sights to life at one of London's most iconic landmarks.
"We also wanted to capitalise on the scale of the experience by breaking a Guinness World Record title for the 'World's Largest Augmented Reality (AR) Screen."
The augmented reality screen encouraged passers-by to play a starring role in the experience and transported them to some of Abu Dhabi's most famous attractions.
The interactive activation played at 10 minutes to the hour, every hour, for two weeks in early December giving people a chance to win a trip to Abu Dhabi, with Etihad Holidays.