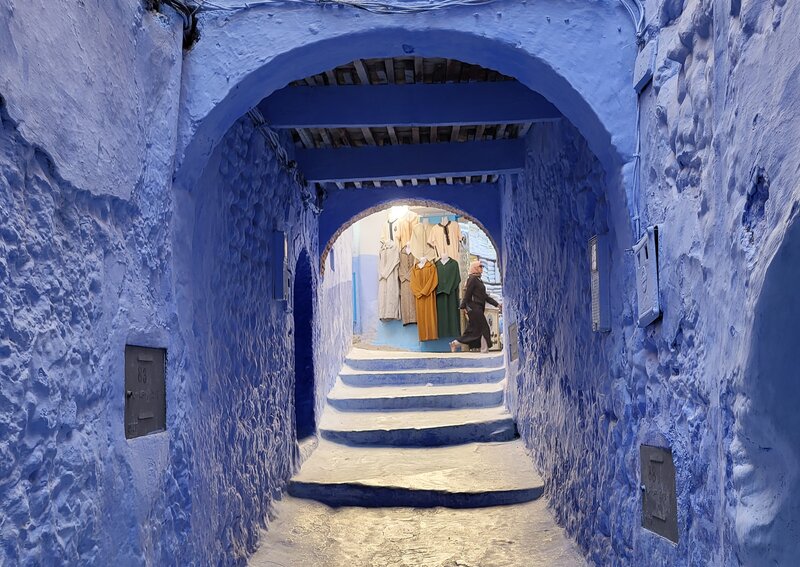 Sustainable travel start-up Byway goes intercontinental with Morocco launch
The 2022 Travolution Award winner says it is seeing people looking for longer and more sustainable holiday options
Sustainable travel start-up Byway has launched trips to Morocco to prove that it's possible to travel between continents for holidays without flying.
The winner of last year's inaugural Champions of Sustainability Travolution Award has responded to a 150% increase in enquiries for the north African country.
The firm says it is seeing client "looking for larger, longer, more enriching trips with memories that last a lifetime".
In 2022 just under a third of Byway holiday bookings were for ten days or longer, versus 5% in 2021, the company revealed.
Cat Jones, founder and chief executive of Byway, said: "Tell someone you're going from the UK to Africa without a plane and enjoy the raised eyebrows..
"We hope that our on-demand WhatsApp support and complete travel and accommodation booking service will inspire people who'd previously never considered overland travel to try the delightful overland, and sea, journeys through France and Spain to Africa.
"We're also excited to introduce them to the wonders of Morocco's train and bus systems to help them avoid the typical tourist traps when they arrive."
Morocco, which recently lifted its COVID test requirements for visitors, is looking to tourism to support an economic rebound following the pandemic.
Last year it hosted the Abta Travel Convention in Marrakesh. The UK trade association has published survey data that suggests 61% of people are determined to travel more sustainably while 36% plan to fly less.
The Byway Morocco trip spans 16 days and takes travellers from London to Tangier, Chefchaouen, Fez and Casablanca and back.
Jones will be a speaker at next month's Travolution European Summit in London where she will discuss the role technology can play in helping the travel sector to operate more sustainably. Delegate registrations are open now.
Picture credit: Juliet Kinsman/@JulietKinsman