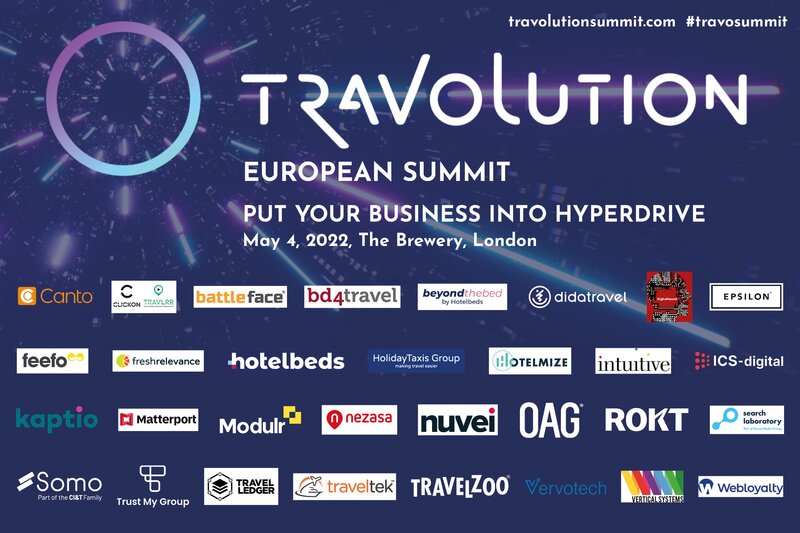 Travo Summit 2022: Buyers and suppliers ready for one-to-one meetings
Next week's event will feature speed-dating for prospective technology partners
Hundreds of one-to-one meetings are being pre-arranged ahead of next week's Travolution European Summit with technology and digital services suppliers.
This year delegates have been creating 'buyer' or 'supplier' profiles on our dedicated networking platform which enables prospective partners to request meetings ahead of the event on May 4.
Up to eight 15-minute meetings for each supplier will take place during the conference in an extended networking lunch period.
The 26 suppliers available to meet with travel partners at the Summit includes developers of travel booking technology and experts in marketing and content.
There are also specialists in fintech, reviews and feedback, room mapping and optimised accommodation distribution, and financial protection and payments.
Delegates that register to attend the Summit and set up meeting with suppliers are being invite to attend for free. Register today by clicking here.
Travolution European Summit 2022 one-to-one meeting partners:
bd4travel – data analytics and personalisation
Canto – digital asset management software
Dida Travel – Chinese hotel wholesaler
https://www.didatravel.com/home
Epsilon – Digital media marketing platform
Feefo – Reviews and customer feedback insights
Fresh Relevance – Personalisation, e-commerce and decision engine
https://www.freshrelevance.com/
Hotelbeds – The world's largest bedbank
https://www.hotelbeds.com/home
Hotelmize – Big data profit optimisation
ICS-digital – Multilingual digital marketing agency
intuitive – Reservations and contracting platform
https://www.intuitivesystems.com/
Kaptio – Customer Relationship Management and booking tech
Matterport – 3D spatial digitisation technology
Modulr – Automated payments and financial solutions
https://www.modulrfinance.com/
Nuvei – Payments technology and consulting
OAG – Global travel data and analytics
Search Laboratory – Digital marketing and data science
https://www.searchlaboratory.com/
Somo – Global digital product agency
Travel Ledger – B2B travel payments settlement platform
Traveltek – Travel distribution technology developer
Travelzoo – Global travel deals specialist
Travlrr – Marketing content production
Trust My Group – Risk and financial protection solutions
Vertical Systems – Front and back office travel management systems
https://www.verticalsystems.co.uk/
Vervotech – Hotel and room mapping technology
Webloyalty – Loyalty, customer engagement and digital retailing
Zolv – Technology development, web design and strategy