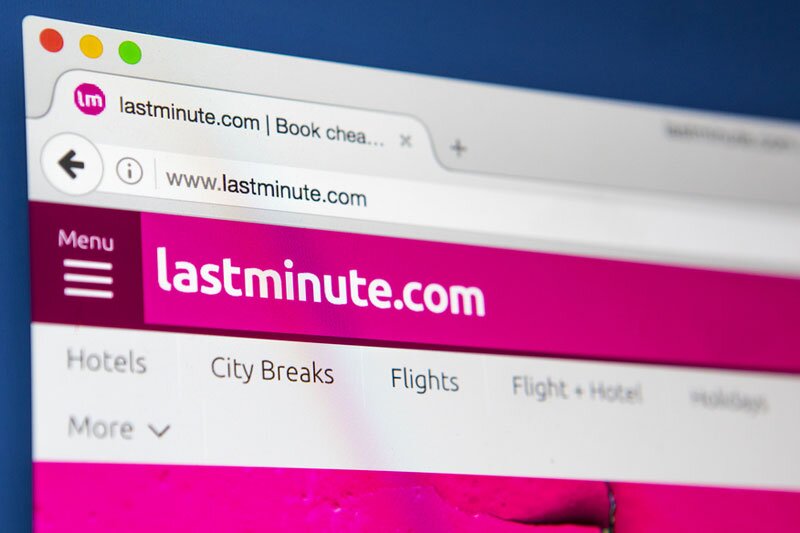 Lastminute.com boss accuses airlines of breaking the law over refunds
Marco Corradino claims carriers were considered too big to fail like banks in 2008
The boss of lastminute.com has renewed criticism of airlines for withholding refunds for cancelled flights during the Covid crisis.
The way carriers had acted was "totally illegal", chief executive Marco Corradino claimed.
He added that regulators had failed to address the problem because the carriers were in effect too big to fail.
"It's like the banks in 2008. If you don't save the airlines, the whole industry will suffer," the head of the OTA told the Financial Times.
Corradino, who urged airlines to issue refunds faster in June, said many were still not paying up or delaying for months, forcing agents to refund passengers from their own resources.
On the Beach warned yesterday that it continues to face "substantial delays" in receiving refunds from airlines.
Corradino told the Travolution European Summit last month that it had around a quarter of Covid-19 refund requests from customers still to process and the backlog will run into next year.
But airlines say they have paid billions of pounds in claims, despite an unprecedented backlog and an industry-wide cash crunch following a collapse in passenger numbers.
Ryanair chef executive Michael O'Leary has slammed online travel websites as "overcharging scam artists" as they added commission to the face value of the carrier's flights.
The no-frills carrier said it had not paid back hundreds of thousands of customers who booked using third party travel websites because it does not have their personal details including card numbers, which are typically processed by the agents.
The airline also claimed that in some cases it had paid out refunds to travel agents that had not been passed back to the customers.
"We refuse to pay back online travel agents who then sit on the money, use it for cash flow and don't refund passengers," said Ryanair marketing and digital director Dara Brady, suggesting that customers instead directly contact the airline to request a refund.
Ryanair has processed €1.5 billion of refunds and vouchers and insists it has repaid everyone it has the correct details for.
British Airways has processed 2.5 milliion refund requests and issued 1.8 million vouchers, and Virgin Atlantic has repaid £500 million to customers.
OTA TravelUp suggested in August that a campaign to demand airlines protect customer money in trust accounts was gathering momentum among MPs and consumers.
Marketing director Craig Ashford told the FT: "The whole Covid pandemic exposed a monumental flaw in the system.
"We were up in the region of 55,000 bookings that were cancelled overnight and we don't have that level of money to refund all those customers."
Richard Slater, owner of Macclesfield-based Henbury Travel, cited the plight of a business traveller whose £5,000 ticket for a cancelled flight in April had only been refunded two weeks ago.