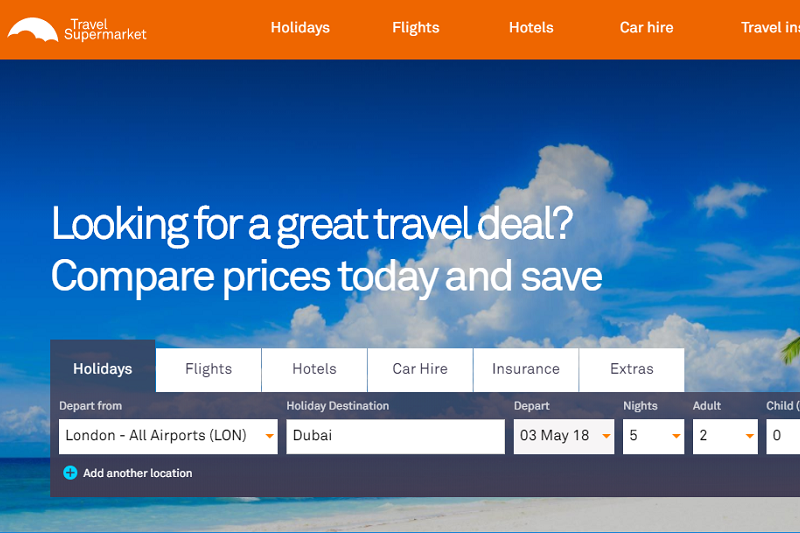 Coronavirus: TravelSupermarket sees long-haul interest but Benidorm still leads
Autumn departure dates most popular for price searches in April
Online holiday shopping website TravelSupermarket says Brits browsers are favouring Autumn getaways and more far flung destinations during the COVID-19 pandemic.
Amid uncertainty around whether holidays will be possible this summer, the site said the most popular months for price searches in April were October and November.
And it revealed exotic destinations like the Maldives, Las Vegas, Jamaica and Cancun, as well as long-haul favourites New York, Dubai and Orlando are proving popular.
Thirteen of the top 20 most popular searches for the rest of the year are to more remote island locations, compared to seven this time last year.
 Despite the general switch to browsing long-haul escapes, Spanish package holiday favourite Benidorm is seeing the most price searches for 2020, especially for November.
 Emma Coulthurst, travel commentator at TravelSupermarket said: "We don't know if people are just browsing, rather than thinking about booking.
"But it seems that even though UK travellers don't yet know when they will be able to get away next, they don't want to give up dreaming.
"Some of people's time during lockdown is being used to compare prices for exotic beach escapes or trips to some of the world's most entertainment-filled cities and October and November have become the most popular departure months to search.
"There is one clear anomaly though: the most-searched-for destination for holiday prices for the rest of 2020 is Benidorm.
"With the pubs closed at home and talk of potential cheap beer prices on the Spanish coast in future, Brits appear nostalgic for a drink or three in the sun by the sea".
Coulthurst added TravelSupermarket is advising customers to buy packages for peace of mind should there be further disruption to travel.
"For anyone who decides to book a holiday, I'd advise booking a package, so that your holiday is financially protected under the Package Travel Regulations 2018 and Atol scheme.
"If you go down the DIY route, then you should choose no quibble money-back cancellation options for accommodation.
"Also, a flight out of the UK will be protected under EU Air Passenger Rights 261. For extra consumer protection, pay with a credit card.
"Some of the package holiday prices offered by operators for autumn and early winter seem to be aimed at trying to re-stimulate the market.
"In future, there could be a more limited supply of holidays and flights or there could be a restriction imposed on aircraft load factors. That may push up prices. But it is too early to say".