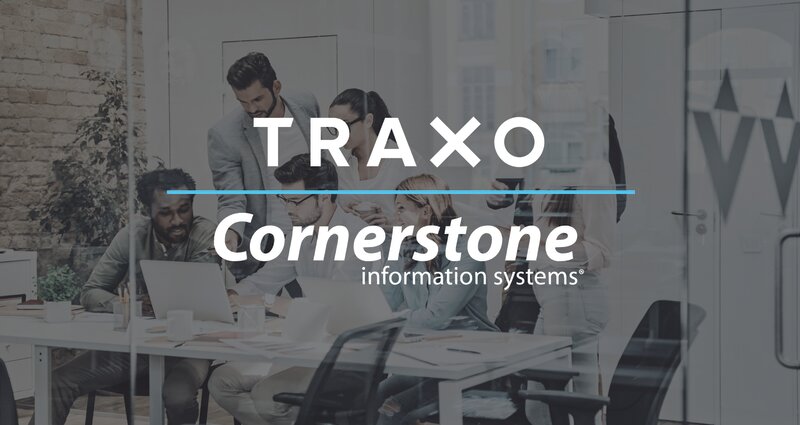 Cornerstone integrates Traxo's booking detection solution
The strategic move kicks off the first phase of a partnership between the two companies
Real-time corporate-travel data capture provider Traxo, Inc. and global leader in managing travel and expense operations Cornerstone Information Systems, have joined forces.
Cornerstone Information Systems plans to integrate Traxo's out-of-channel travel bookings into its data and automation products.
This partnership will enable Cornerstone clients, including TMCs, corporate travel departments, OTAs, and other travel intermediaries, to access Traxo's patented 'Filter' technology.
The alliance is said to be "truly synergistic" by offering a broader data set than can be gathered through traditional channels.
Mitch Gross, head of growth of Cornerstone, said: "Traxo is the market leader in real-time off-channel booking data.
"Cornerstone leads in bringing travel data into travel operations and using advanced automation to maximize service and efficiency.
"Working together puts action behind Traxo's data and expands the range of transactions Cornerstone can impact.
"And most importantly, the impact our customers can have on their clients. One plus one equals a lot more than three.
"We love the company and our synergies so much we couldn't pass up the opportunity to also invest."
Andres Fabris, founder & CEO of Traxo, said: "This is a real game-changer. For the first time, companies will gain full visibility into where and when their employees travel, and that data will become actionable, leading to a complete reevaluation of how to source and negotiate agreements with travel providers worldwide."
Cornerstone's strategic investment in Traxo marks the first phase of a deeper technology collaboration between the two companies.