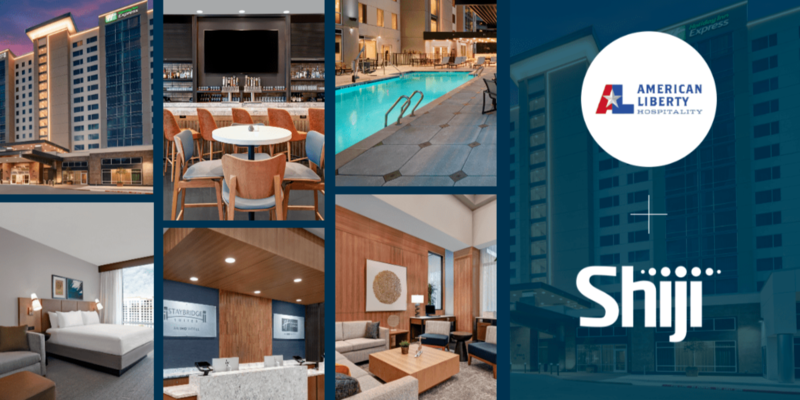 Shiji Infrasys expands to the US with American Liberty Hospitality deal
The Chinese hospitality tech firm will supply Point of Sale systems to the hotel development and management company
by Aidan Poole
Hospitality technology firm Shiji has agreed to power American Liberty Hospitality (ALH) with point of sale (POS) software as the China-based company expands into the Americas.
Hotel development and management company AHL has started using Shiji's Infrasys Cloud POS at the 318-room Staybridge Suites Houston Galleria Area, one of the Texas-based firm's largest properties.
The American company required a solution that would work across hotel properties and chains to provide smooth service, turning to Shiji's Infrasys for the technology's cloud-based structure, feature set and support quality.
Infrasys is compatible with any hardware and can improve management systems and guest experiences, making it among the most efficient modern POS systems according to Shiji.
Jason Kaminski, regional director of food and beverage at American Liberty Hospitality, said: "Infrasys is a POS provider that has given ALH an opportunity of using multiple modes of support.
"The fact Shiji has a great relationship with other enterprise hotel companies was helpful, but it was really their cloud-based technology and excellent support that helped us make this choice."
Dan Bell, senior vice president at Shiji Americas, said: "We're honored to be working with American Liberty Hospitality.
"As one of the nation's largest hotel operators we know how critical service and support is.
"We're in the hospitality industry and we strive to service our customers the same way they service their guests."
ALH is a family business, owned and operated by Nick and Vicki Massad and featuring a senior management team that averages over 20 years of experience.