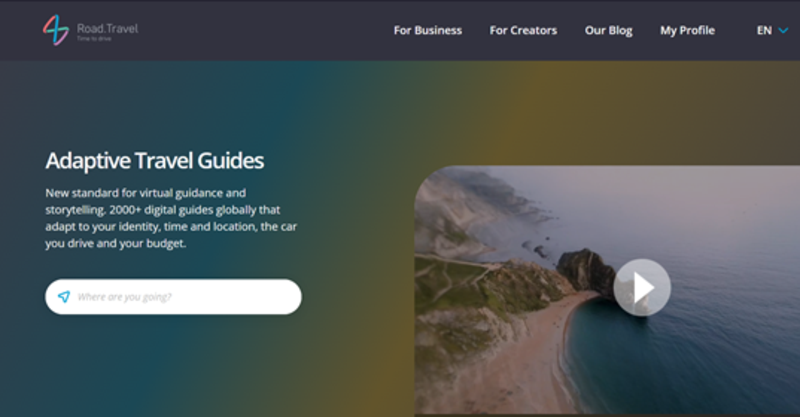 Road.Travel addresses electric car charging anxiety with curated road trips
Brand says EV's are the most cost-effective method of travel and demand for such vehicles is generating momentum
by Aidan Poole
Destination management organisation Road.Travel has introduced a solution to make electric vehicle road trips more practical and turn road trippers into high-value travellers.
The brand said EVs are currently the most cost-effective method of travel and demand for such vehicles is generating momentum, with 52% of car buyers looking to purchase an EV according to American news organization Electrek.
Road.Travel is hopping on this trend by offering routes designed for EVs among the platform's digital road trip travel guides that account for charging stations so EV drivers can avoid "range anxiety" during long road trips.
A more conscious traveller has emerged in the post-COVID world, meaning that road trips and small-town tourism have become a more popular travel option, according to Road.Travel.
The firm said that the over 2,000 curated road trips it offers are "designed to help travellers explore more regions thus having a greater economic impact on the destination."
This approach encourages travellers to experience lesser-known locations and spend more money while road tripping, even to places perceived as "stopover destinations" like Dubai.
Road.Travel's digital guides can be uploaded to mobile devices and then used in the car on road trips curated around time, location, preference, and budget of the traveller.
The firm said the solution "helps solve the difficulties of travel planning by providing road trip guides to help you with routes, attractions, landmarks, hotels and restaurants."
Some of the brand's current clients include Frommers, The Local Palate, Dubai Tourism, Saudi Tourism, Charge Across America, AAA, Mastercard, and Volkswagen.