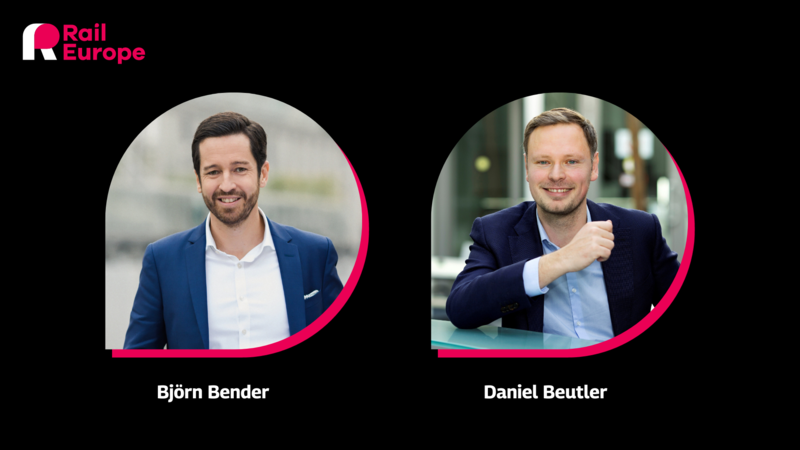 Rail Europe appoints Daniel Beutler as non-executive chairman
Appointment to strengthen Rail Europe's "commitment" to sustainable mobility and growth
European train tickets search engine Rail Europe has appointed Daniel Beutler as its new non-executive chairman.
Beutler brings "extensive" experience in the mobility sector and a shared vision for the future of transportation, said to reinforce Rail Europe's "dedication" to sustainability, innovation, and customer-centric solutions.
He has a "wealth" of expertise, having played a "pivotal" role in managing the growth of Captain Train, now Trainline, and successfully went public with an IPO in 2019.
Rail Europe said his "exceptional track record positions him as an invaluable asset" as it seeks to expand its market presence and drive future growth.
As non-executive chairman, Beutler's expertise will "greatly contribute to Rail Europe's strategic positioning in the industry".
Beutler has served on multiple advisory boards and has been an executive coach for several years, so is "uniquely positioned to provide valuable guidance and support" to the company.
He will work closely with Björn Bender, executive chairman and CEO of Rail Europe.
Both Beutler and Bender have "always worked on shaping the future of mobility" and worked together for six years while at Deutsche Bahn.
Björn Bender, executive chairman and CEO of Rail Europe, said: "Daniel Beutler's appointment as Non-Executive Chairman marks an exciting milestone for Rail Europe.
"His experience, entrepreneurial spirit, and deep understanding of the rail industry is invaluable as we continue to innovate and drive sustainable mobility solutions.
"I have complete trust in Daniel's ability to support our strategic initiatives and open new perspectives for our company.
"I am happy the board followed my recommendation expanding Daniel's role, as it reaffirms our commitment to maximizing our potential in the market."
Beutler said: "Having lived and breathed the European rail industry for many years, both Björn and I share a deep connection and commitment to its success.
"We are proud to bring two European profiles to the table, united by our shared values in different positions, and we are ready to repeat the success stories we built earlier.
"Rail Europe, as the most trusted brand for rail tickets worldwide, is positioned at the heart of sustainable mobility and checks all boxes for success.
"I'm thrilled to take on more responsibilities on the board as Non-Executive Chairman and contribute to the continued growth of the company."
Cédric Lépée, partner of Hivest Capital Partners, added: "Daniel Beutler's track record of driving successful ventures, combined with his passion for sustainable mobility and innovation, perfectly aligns with Rail Europe's vision.
"We believe this partnership will unlock new opportunities and further strengthen Rail Europe's position as a leader in the industry.
"This decision showcases our unwavering confidence in both Björn and Daniel, highlighting our commitment to fostering a dynamic team. They are already a strong and efficient duo."
Rail Europe said it is committed to making train travel easy by "facilitating digital distribution and thus supporting a modal shift towards sustainable transportation".
The company aims to provide "seamless and convenient travel experiences" by developing an innovative product.
By leveraging Beutler's and Bender's expertise, industry network, and shared values, Rail Europe aims to "reinforce its position as the industry leader".