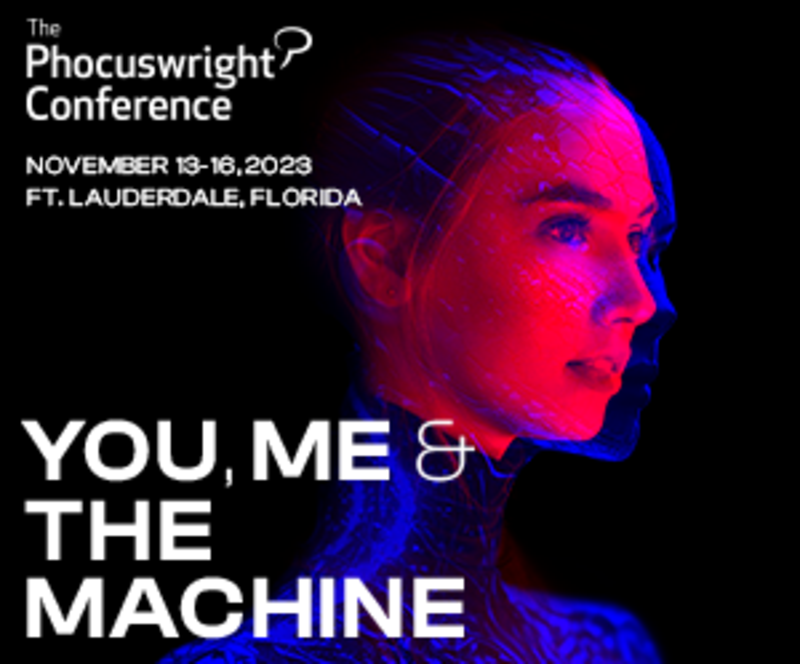 Phocuswright research reveals more outsiders entering OTA space
Report suggests greater cross-sector collaboration between travel and consumer finance
An increasing number of companies from outside of travel are entering the OTA space, according to travel industry events and research company.
This news comes ahead of the 2023 Phocuswright Conference, which will be themed around what recent powerful advances in technology could mean for the future of the industry – and how travel businesses must adapt to remain relevant.
Although outside players are plugging into online travel companies' platforms, it is mainly the OTAs that will reap the rewards of this trend, according to Phocuswright.
Lorraine Sileo, senior analyst of Phocuswright, said: "Historically it was travel suppliers who partnered with the OTAs in a bid to supplement their core products.
"However, non-travel brands, such as financial institutions, retailers and loyalty clubs, are now partnering with OTAs to sell travel.
"These companies now really want to get into the travel business – and technology is enabling them to do so.
"Over the past two years, several have launched travel booking platforms or announced ambitious plans to do so, even though the online travel agency market is already near saturation and uber competitive.
Sileo added: "The goal for these companies is not to gain substantial revenue directly from travel, but to keep their customers coming back, for example by encouraging card usage and giving customers more ways to earn or redeem loyalty points.
"But, for the OTAs, these partnerships can be directly profitable."
This trend is set to benefit the big brands in the OTA space, as many "outside" companies will simply be tapping into their various plug-and-play models without needing much experience or expertise in the travel sector.
Finance companies such as Citi are now tapping into OTAs to drive loyalty and new experiences for customers.
In March 2023 Citi officially launched Citi Travel with Booking.com, which is powered by Rocket Travel using Agoda's technology.
Citi ThankYou cardmembers can access inventory on the bank's website or app and have the option to pay for travel with their Citi credit card, ThankYou points or a combination of the two.
Capital One entered the booking fray in September 2021 by using Hopper Cloud to power its booking platform for travel rewards customers.
JPMorgan Chase also plans to operate its own OTA platform in lieu of using a private-label offering. Chase already has co-branded credit card relationships with airlines including Southwest, United, Aer Lingus and British Airways, along with hotels such as IHG, Marriott, Hyatt and Disney.
The company had made two acquisitions to help with realisation of its end-to-end goal, proprietary travel platform cxLoyalty in 2021 and leisure and corporate travel agency FROSCH in 2022.
Sileo said: "Considering the proliferation of plug-and-play platforms, white-label offerings and API integrations, it's no wonder that becoming an OTA is hard to resist for finance companies.
"The advantages for banks, rewards programs, retailers and other membership organizations to offer additional value with little upfront cost are obvious.
"And we anticipate more offerings to launch in the coming months and years – particularly as AI advances and opens new possibilities."