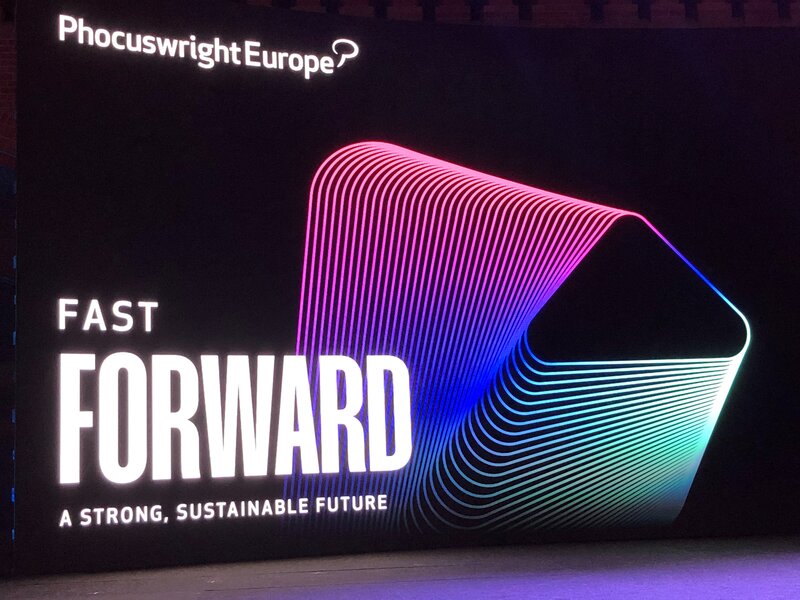 Phocuswright Europe: Forward Keys travel data shows 'clear recovery at play'
The industry data analyst gave an update on the post-pandemic travel rebound at last week's conference in Amsterdam
The world is split into two when it comes to the recovery of travel as COVID restrictions remain in place in some regions, according to Forward Keys.
Olivier Ponti, vice president insights at the industry analyst, told last week's Phocuswright Europe conference that the strength of the rebound "should not come as a surprise".
Globally, travel has recovered to around half of its pre-pandemic levels in the first two quarters of 2022, but the picture is mixed with some regions back to above 2019 levels. However APAC remains down due to continuing travel restrictions.
Ponti said southern Europe is recovering quicker than other parts of the continent and this rebound began in the first quarter.
In the second quarter Turkey was already back above 2019 international arrivals while Greece was just 8% down, Portugal down 18%, and Spain 20%.
Overall southern Europe was down 23%, northern Europe 34% and western Europe has gone from being 60% down in quarter one to just 38%. "There's clear recovery at play," said Ponti.
A strong rebound in premium travel is driving the recovery, according to Forward Keys' data. Ponti said customers in this segment travel more often, stay longer and spend more.
He described this phenomenon as "revenge travel" as people with the means to travel make up for not being able to during the COVID lockdowns.
The recovery of urban travel continues to lag behind sun and beach as people continue to be cautious about visiting crowded places.
Ponti said these fears are "gradually disappearing" which is expected boost sales for visitor attractions like museums and cultural experiences.
Corporate travel has proved that is has not been killed by Zoom calls, added Ponti, and although it not back to 2019 levels, "the bulk of business travel is back in track".
"The moment of truth will come in September and October, typically the high season for this sector."
For transatlantic travel, Ponti warned there some "serious headwinds" like inflation and remaining travel restrictions.
But he said: "What we are seeing is pent-up demand is very strong. We are not seeing any slow down of recovery of these routes.
"Travel from the US to the EU is still going up. It has been above 2019 since April. Bookings from the EU to the US are also up even though the US is more expensive for Europeans."
The prospects for this summer peak travel season look increasingly promising. Last month it was 26% behind 2019 but it is now only 18% behind. Ponti said the UK is "consistently over-performing".
Travel within Europe remains more resilient than long-haul and is returning to normal apart from a shift towards longer stays and more family holidays.
Ponti said the picture for the second half of the year looks less encouraging as take a "wait and see" approach.
"People want to see that the situation looks like once July and August are gone," he said.