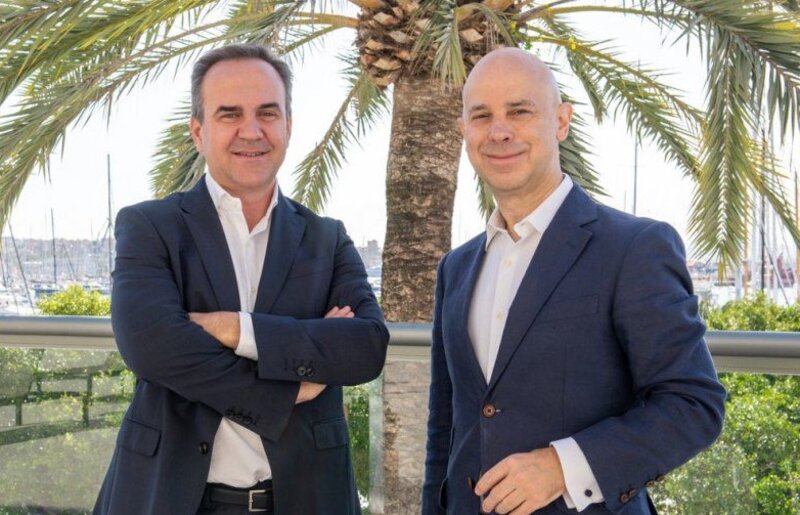 Servantrip appoints Hotelbeds' Arévalo as it eyes fundraising for growth
Arrival of former Beyond the Bed managing director sees founder Manuel Núñez become COO
Artificial intelligence powered distribution platform for travel ancillaries Servantrip has appointed former managing director of Beyond the Bed Javier Arévalo as its new chief.
The appointment sees Manuel Núñez, current chief executive and founder of the business, take up the newly created position of chief operating officer.
Beyond the Bed is the ancillaries division of Hotelbeds, the leading global accommodation wholesaler and bed bank which is based in Palma, Majorca.
Servantrip says it is committed to disrupting the distribution of tours, activities and transfers by adopting RAISA (robots, artificial intelligence, and service automation) technologies.
Arévalo has almost three decades experience in the travel industry including roles at Hotelbeds as both global sourcing director and managing director Americas.
He previously held leading positions in travel companies such as Tui, First Choice and Barceló Viajes.
Servantrip is in the process of preparing to raise funds which it says it will use to power the recovery of partners as the sector reopens.
The firm said it will invest in both further enhancing its artificial intelligence technology and growing the business internationally.
Arévalo said: "It's a real privilege to become the CEO of such an industry leader as Servantrip – and an honour to take over the role from such a respected industry leader as Manuel.
"As the sector recovers the B2B distribution channel becomes even more relevant than before, offering incremental and complementary revenue sources for both for suppliers and B2B customers too.
"There has never been a more exciting moment in our sector and that's why we are raising finance to invest in artificial intelligence technology and talent that can power the recovery for our partners."
Núñez added: "Our network of sellers and providers has evolved and grown significantly since I founded Servantrip in 2015 and now seems the right moment for me to move into the COO role.
"This will allow me to focus more on finance, mergers and acquisitions, technology and HR – and plays on my core strengths to the benefit of all our partners.
"The opportunity to gain someone with Javier's extensive experience of the B2B ancillaries distribution sector was unmissable and it represents a big opportunity to accelerate the company´s international expansion and to achieve industry leadership."