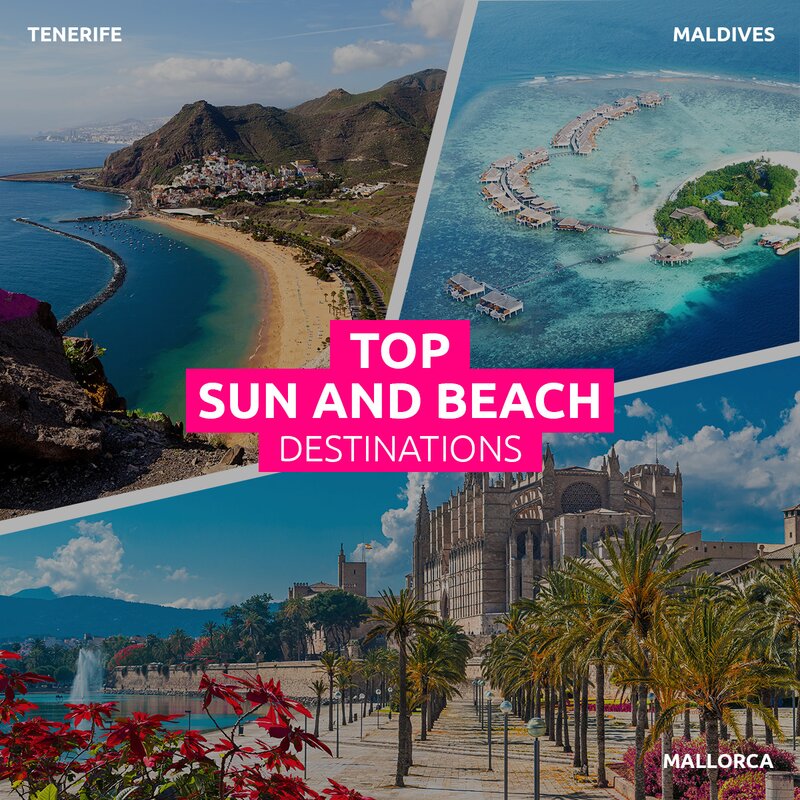 lastminute.com reveals its 2024 travel trends
Spain leads in spontaneity while Germany are still the early bookers
European OTA lastminute.com has revealed the trends for next year in its Travel Horizons Report 2024.
Using first-party data the company's Travel Intelligence Unit produced the report. It revealed how travel is progressively becoming more "spontaneous" across Europe, how the need for flexibility sometimes clashes with rising prices, and where the emerging and most popular destinations will be for 2024.
Findings showed that the best month for a deal was September, while the best month for a Spontaneous trip was August with 48% of total bookings were for last-minute trips (0- 7 days before departure).
It also named Turkey, Albania and Montenegro as the hottest destinations for Europe in 2024.
The hottest destinations for the UK in 2024 are Krakow, the Algarve and Thailand.
The data found that Europeans book early, on average seven weeks in advance. Spain is the most spontaneous with an average of 49.5 days before departure, followed by the Brits and French (51 days) with Italians a more cautious (54 days).
They are only beaten by the Germans, early bookers par excellence (62 days), but even these proactive planners got more last minute as the year progressed.
The desire to grab a last-minute bargain was also back in Italy, with online searches for "last-minute trips" growing by 400% compared to last year. Germany saw search grow by 48% as well, while the UK saw an increase of 6% YOY in bookings, in the last-minute window.
Amsterdam is still the UK's No.1 last-minute destination but Majorca was top for the Germans, Spaniards and French and second for the Italians who prefer Sharm.
Although the refundable travel option has seen a surge in recent years, for the first time since the start of the pandemic, the report revealed people are starting to consider the cheaper, non-refundable option again.
The average for 2023 stands at 62% of refundable bookings, but refundable bookings has been growing month after month since the beginning of the year and stood at 42% in September.
It also revealed some of the top local hotspots to consider in Spain for 2024.
Luca Concone, CEO of lastminute.com, said: "Summer 2023 - despite inflation, inconveniences at airports and extreme weather events - represented the official recovery of the post-pandemic sector.
"Today we're witnessing the development of new booking paradigms, increasingly spontaneous and less linked to seasonality, the emergence of new destinations and the consolidation of some of the trends of recent years, such as the need for greater flexibility and protection".