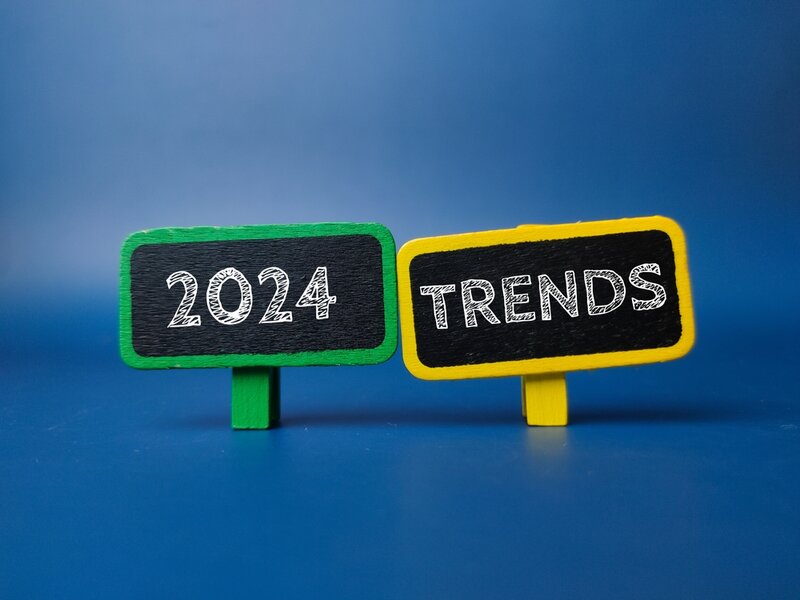 Marriott Bonvoy research unveils sustainability, AI and 'slow' travel as new travel trends
1/5 UK travellers have used AI to help them plan a holiday
Hotel chain Marriott's loyalty programme Marriot Bonvoy has revealed new travel trends for the next three years in its 2024 Future Travel Trends research.
The research, which was conducted in collaboration with foresight agency The Future Laboratory, analysed the travel plans of 14,000 travellers across Europe and the Middle East over the next three years.
It revealed that AI will become a key tool for holiday planning with a fifth (19%) of people already using it for this purpose. This rises to as high as four in ten for younger adults (39% of those aged 18-34).
Amongst those who did use AI, 93% said it influenced their holiday decision in some way.
This includes booking the accommodation it recommended (25%), booking at the time of year it recommended (25%), and booking food it recommended (24%).
Meanwhile "dupe" destinations, that are similar to traditional holiday destinations but closer and cheaper, was found to be another key trend.
This will see the likes of the Lake District selected over Lake Como and Morocco instead of Dubai.
Over a quarter (26%) of those intending to go away in the next three years are planning to save travel time and money by having a similar experience through a 'dupe destination'.
Solo holidays, something 36% of UK travellers who have been away in the past three years have done in that period, will also continue to be a significant trend.
This will be most prevalent amongst younger adults, with 47% of those aged 18-24 and 46% of those aged 25-34 who intend to go away in the next three years planning to go on one.
The research investigated several travel trends that are likely to emerge or strengthen over the coming years.
Amongst them, 'slow holidays', where travellers take their time, connect with the local culture, disconnect from technology and minimise their impact on the environment, are becoming increasingly popular.
Nearly half of UK travellers (46%) say they have already been on a 'slow' holiday - and 31% have several times. Meanwhile, half (49%) say they plan to go on a slow holiday in the next three years.
Over the next three years, sustainability will be a trend that we see increase. Around half (51%) say they would be happy to pay more for environmentally friendly accommodation – however, they would on average only be prepared to pay 14% more.
In addition, eight in ten (80%) say that accommodation providers and holiday companies have a responsibility to support the local communities where they offer holidays.
One in five UK adults (18%) said they looked into how sustainable the last accommodation they stayed in was before they booked it, with a further 18% doing so after booking.
Moreover, 47% said they check the environmental impact of their travel plans sometimes but only only 7% claim they always check.
Spend will also increase, nine in ten UK adults (89%) say they will be going on holidays over the course of the next three years - 75% are planning to take a holiday in 2024.
Of them, 53% say they plan to spend more than usual on holidays over the period, with one in five (19%) saying they will spend "much more".
Neal Jones, chief sales & marketing officer of Marriott International - Europe, Middle East & Africa, said: "With the leisure travel market well and truly back to 'normal' we are now in a stronger position when it comes to looking at future trends and travel habits for the sector over the next few years.
"The post covid travel rebound is still going strong but because of what travel means to people, there's been a seismic shift in people's thought processes and prioritisation of funds.
"We are seeing that there is a more considered approach to travel, and a more emotional connection to travel that's really unfolding in tandem with people's core values.
"Two trends we have seen coming to the fore in particular from the consumer research are sustainability and AI – particularly amongst younger travellers under the age of 45.
"Being ecologically responsible is moving from being a 'nice-to-have' to a 'must-have' for many of these travellers and will only become more so.
"What's really interesting to see from this research is the already-established use of AI for holiday planning.
"Generative AI is perfectly placed to analyse huge amounts of information for travellers, and offer them recommendations based on it.
"With nine in ten of those who have used it saying it impacted their travel plans, we expect its use to become even more mainstream in the next three years."
He added: "As a result, travel providers like us need to ensure that we have the information available for AI to find and share with those doing their holiday research."
Value for money will also be key, with a third of UK travellers (32%) saying they will try to save by going on more domestic holidays, while 28% will favour all-inclusive holidays, to help them plan their spending and for cost certainty.
Many will also look to make savings by booking at the right time - 25% will book further in advance, while 24% will book last-minute.
13% said they will use loyalty programmes to pay for some or all of their holiday with points.
The last trend the findings indicated to were extremely high temperatures, that parts of Europe experienced this summer, could be set to impact holiday plans in the coming years for UK holidaymakers.
Seven in ten (69%) say that if these temperatures became a regular occurrence, it would impact their summer holiday plans.
While there is no suggestion that people would avoid holidays because of this, some may be amending what they intend to do and when they choose to travel.
Three in ten (29%) say they would instead choose to go somewhere cooler, 25% would visit the destinations at different times of the year, and 15% say they would take different types of holidays in summer.