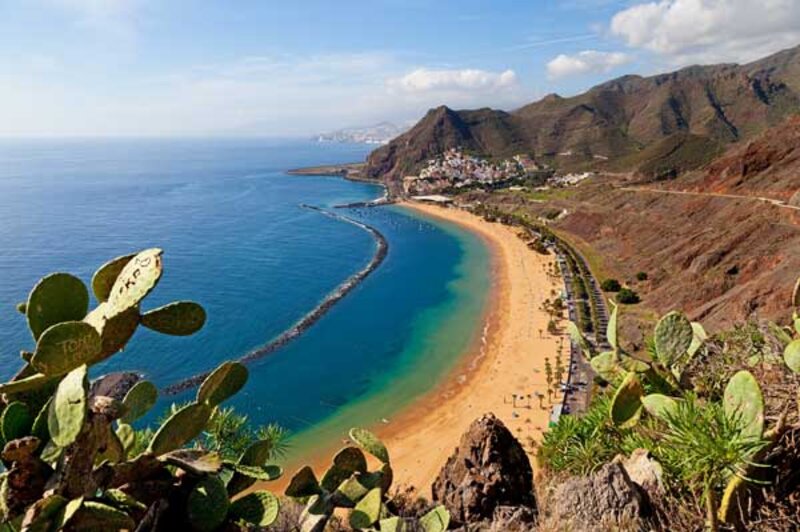 Tenerife plans targeted marketing campaigns with Amadeus data insights
Canary Island is working with the GDS's marketing performance and insights division Travel Audience
The Canary Island of Tenerife is working in partnership with Amadeus's marketing arm Travel Audience as it responds to the challenges of the COVID-19 pandemic.
Destination Management Organisation Turismo de Tenerife is using the data available to it through the tie-up to create targeted campaigns aimed to specific traveller segments.
It aims to promote the island in a responsible and effective way as a safe destination based on intelligence of its target markets.
David Pérez, chief executive of Tenerife Tourism Corporation, said: "Our digital advertising campaigns, informed by Travel Audience, will help to stimulate demand and generate bookings from potential visitors.
"Consumer travel behavior and travel corridors are understandably regularly shifting at the moment.
"For example, if we compare data insights from 2021 with 2019, we can see the top destinations visiting Tenerife have changed this year, while the lead booking time is becoming much shorter than normal.
"Staying close to the data and adjusting our campaigns means that we can target potential travellers much more accurately with the right message, at the right time."
Use of Travel Audience search and booking data has allowed Tenerife to track demand and understand how the destination is performing in comparison to competitors.
This has allowed it to gain insights into new competitors that have emerged due to shifting border controls.
It has also delivered an understanding of where visitors may be coming from alongside the planned duration of the trip.
Turismo de Tenerife will use this data to develop new targeted advertising campaigns with messaging tailored for various audiences, framing the destination in new ways to appeal to different demographics.
Campaigns will be regularly reviewed and optimised using performance tracking to promote responsible travel to the island both during and outside of its high season.
Arialdo Piatti, managing director and head of product at travel audience, said: "Tenerife has successfully taken part in travel corridors to many European countries when it has been safe to do so.
"Taking a data-driven approach to its campaigns with travel audience this year will help destinations like Tenerife to bring visitors back and reactivate tourism in a responsible way, which is key to successfully building traveller confidence in 2021 and beyond."