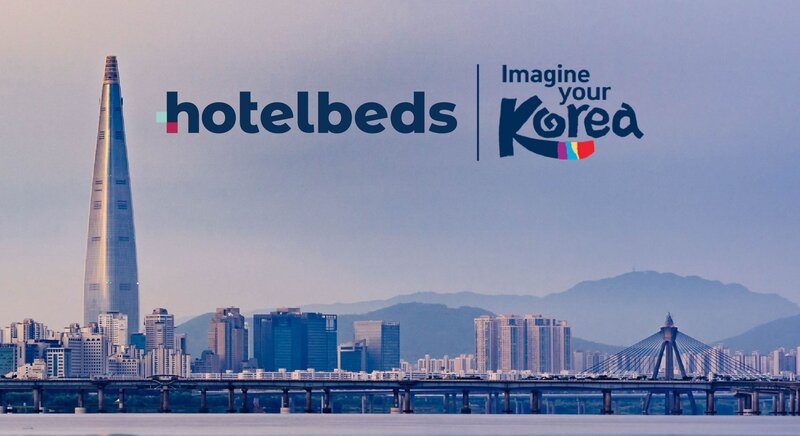 Hotelbeds agrees promotional deal to showcase Korea to US trade partners
The US is already a top five tourism source market for the Asian country
Global bedbank Hotelbeds has signed a promotional agreement to showcase Korea to US travellers via its trade clients.
The deal agreed with the Korea Tourism Organisation seeks to consolidate the US as one of the top five tourism source markets for the Asian country.
Hotelbeds will work with the KTO's New York Office on a tailored campaign until the end of September.
This will promote the destination to US travel industry partners to encourage more tourists to visit the country when the time is right.
Hotelbeds says it believes that Korea has enormous potential to grow as a top Asian destination once mass international tourism resumes.
The focus of the partnership will be to market and improve the level of inbound US tourism into Korea.
Gareth Matthews, marketing and communications director at Hotelbeds, said: "It is a pleasure to partner with the Korea Tourism Organisation once again.
"Over the years we have consistently strengthened our production in Korea, and we are excited that they are leveraging Hotelbeds' unique B2B marketing distribution to assist in their recovery efforts.
"This strategic marketing campaign targets one of our leading source markets, the USA.
"As the vaccination process continues to rolls out, we are seeing significant increase in searches for international destinations – a clear sign that there is significant pent-up US demand for international travel.
"We will promote Korea as a key destination in Asia and inspire the travel industry to drive significant incremental bookings once travel restrictions are lifted."
Hocheol Ban, KTO New York office executive director, added: "We are pleased to announce our partnership with Hotelbeds, a leader in the travel industry.
"As Covid-19 restrictions are lifted, we look forward to a strong recovery with support from Hotelbeds' data driven campaigns and invaluable market trends intel.
"This is important to accelerate growth, increase customer engagement and to ensure success."