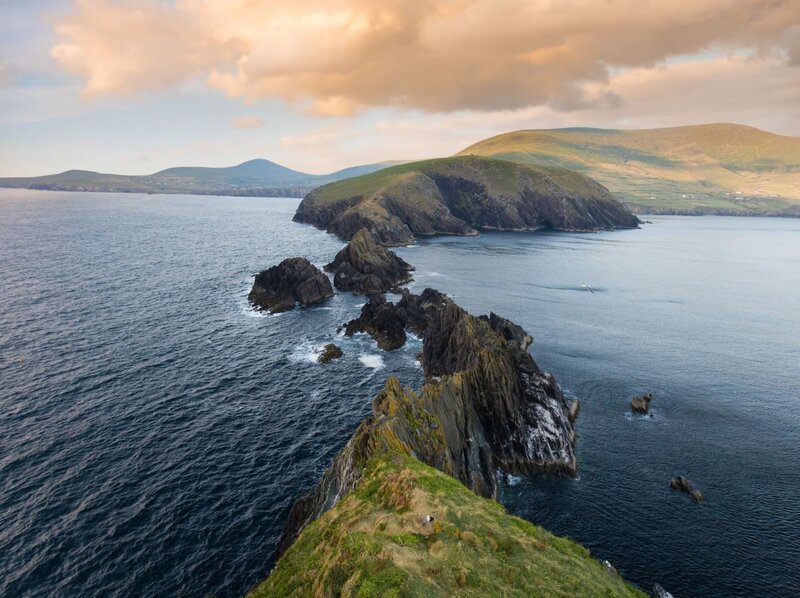 HolidayPirates urges fans to 'Press the Green Button' in Tourism Ireland campaign
Promotion of destination kicked off on St Patricks Day and will run to April 24
Travel deals social media platform HolidayPirates is running a promotion with Tourism Ireland that kicked off last week to coincide with St Patrick's Day.
The 'Press the Green Button' will run to April 24 providing British fans of HolidayPirates with everything they need to book their next break to the Island of Ireland.
The campaign showcases the diversity of the island, from cultural city hotspots and modern gastronomy to its unique history and untouched countryside.
It will also highlight Ireland's scenery which have seen it chose as a film location for Game of Thrones, Harry Potter and the Half-Blood Prince and Star Wars, the Force Awakens.
HolidayPirates' multi-channel campaign will run across its website, app, newsletters and social media platforms and include feature articles to show how HolidayPirates' users can experience the destination.
Phil Salcedo, head of market for the UK and North America at HolidayPirates, said: "We want to show you the best ways to return to the Island of Ireland, and enjoy everything it offers, with this spectacular partnership.
"There's never been a better time to visit as the Island of Ireland officially dropped all Covid entry rules for arrivals into the country, regardless of vaccination status on 6 March and passenger locater forms no longer have to be filled in.
"As Ireland is part of the UK's Common Travel Area, Brits do not have to pass through passport checks either, making the destination one of the easiest to access once again."
Julie Wakley, head of Great Britain at Tourism Ireland, added: "Tourism Ireland in Great Britain is delighted to partner with HolidayPirates for the first time.
"The partnership is a great way to reach an active travel audience with great inspiration and deals to the Island of Ireland.
"The campaign comes at a time when the Island of Ireland will be front of mind of the GB audience with St Patrick's day celebrations, and we look forward to generating strong bookings for our trade and industry partners."