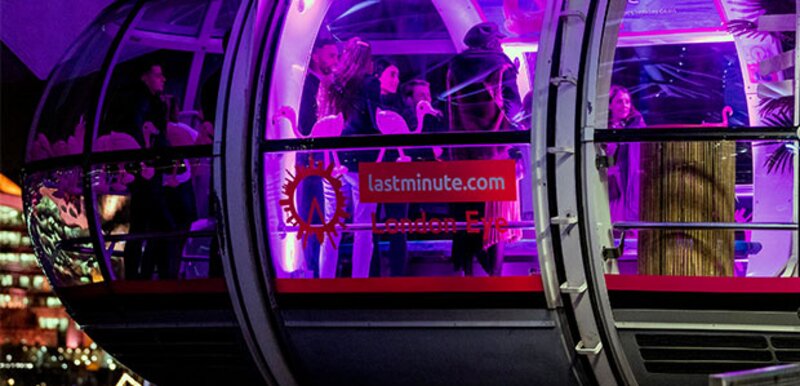 Lastminute.com brands Ryanair French court screenscraping ruling as anti-consumer
European OTA says it offers customers the sort of transparency and choice that no individual airline can match
European OTA lastminute.com has described a court ruling in France in favour of Ryanair as being not beneficial to consumers.
The Paris Court of Appeal ruled at the end of May that the agency must stop selling the budget carrier's flights, upholding an original order made by the Court of First Instance.
Ryanair had claimed that the OTA had no right to screenscrape its fares and schedule from the airline's website to sell to its customers.
The airline said lastminute was ordered to immediately stop selling Ryanair or face a €1,000 daily fine and was ordered to pay €50,000 for "free riding without Ryanair's consent" plus €20,000 legal costs.
The legal case is the latest in a succession between Ryanair and OTA in jurisdictions throughout Europe, many of which lastminute pointed out have found in its favour.
Andrea Bertoli, chief executive of lastminute.com, said: "lastminute.com has already won against Ryanair in several other proceedings across Europe, where courts have stated our conduct is fully legitimate and in the interest of consumers.
"We firmly believe that empowering consumers in booking any flight ticket available in the market doesn't damage any airline's business.
"On the contrary, it fosters transparency and competition in the market, offering consumers unique travel solutions by comparing and mixing travel options from different providers - something individual airline companies can't do."
Ryanair director of marketing and digital Dara Brady said: "We welcome this Paris court ruling upholding Ryanair's right to determine its own distribution model which is guaranteed under the constitutional freedom of trade and industry in France.
"Ryanair's direct to customers distribution model provides our customers with the best choice, care, and lowest fares while allowing us to ensure that flight safety, security, and public health protocols are complied with.
"We again urge consumers to book directly on the Ryanair website, the only place to find the lowest Ryanair fares.
"We will continue our campaign against screenscrapers, many of whose business models depend on mis-selling Ryanair fares at inflated prices, or with hidden mark ups, to unsuspecting consumers."
Lastminute said the French court came to a partially different conclusion to "several successful rulings in Italy, Switzerland, Spain and Germany" that confirmed the "full legitimacy of lastminute.com group's way of working in all the European and extra-EU markets".
The OTA also pointed out that the Paris Tribunal "stated Ryanair's flight schedules and prices are a public database and there is no intellectual property right belonging to Ryanair forbidding any public use of this information".
The firm added: "Therefore, the court ordered Ryanair to modify its terms and conditions, rejecting any request for payment due to the use of their database."
In a statement lastminute.com said: "The decision of the French court is limiting the French consumers' choice and is not good news for the consumers nor the travel industry overall.
"For this reason, even if this ruling does not affect our ability to continue to offer the widest choice to all European consumers, including the French ones, we strongly disagree with the court's decision.
"We believe that any imposed limitation to services and products is not beneficial for the consumers. We are already working on the next steps as offering the most competitive and comprehensive travel proposition to all our customers in Europe is in our DNA.
"Travel agents offer consumers the possibility to compare prices for multiple airlines and enable them to combine different outbound and return flights across different airlines in a single transaction or to combine multiple travel products at the same time.
"They also offer consumers the widest range of flexible payment terms and financial protection against the travel service providers' failure."