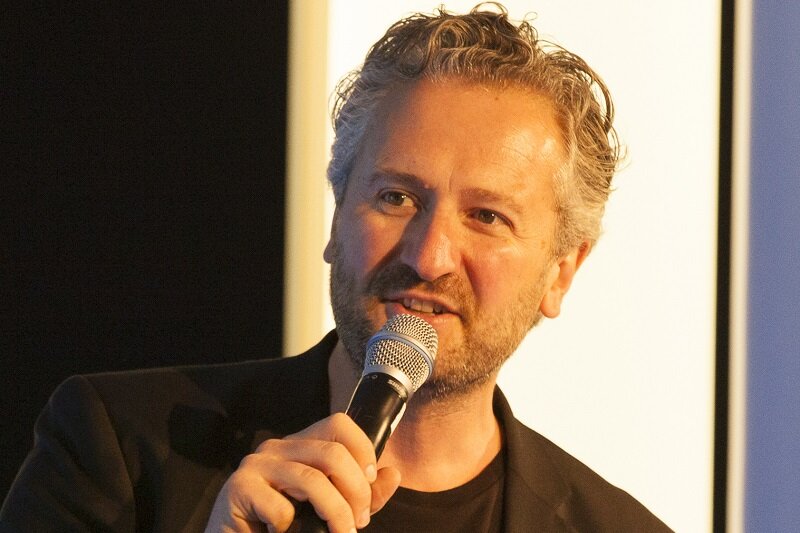 Guest Post: 'Your customers are mobile, so your customer service needs to be mobile too'
The only travel hack you need today is empathy, says Oisin Lunny, chief evangelist at OpenMarket.
Continue reading →
The only travel hack you need today is empathy, says Oisin Lunny, chief evangelist at OpenMarket.
Imagine if you could meet your guest's needs – and yours – in a single moment. And all it took was a simple, well-timed text.
Well, here goes.
"Dear Mr Smith, it's been a pleasure having you stay with us. We note you postponed your check-out to 3pm. If you'd like us to book you a taxi, please reply with TAXI and we will organise it for you."
Look at those last 20 words. Potentially, you've saved your customer a long wait in the queue for a cab – but you've certainly created a great impression. You've also confirmed they'll check out on time, and made life easier for your reception team.
We call this an Empathetic Interaction: a powerful moment between a customer and a brand – created by the right message, at the right time.
The Modern Traveller
These days people are never without their smartphones, and when on holidays, it's no different. Travellers rely on the convenience of mobile phones to check in and check out of hotels, receive updates, and confirm reservations – among other things. Your customers are mobile, so your customer service needs to be mobile too.
However, we're still seeing travel companies using solely email and apps to connect with customers. These methods often fall short in the travel industry, where people are on the go and expect instantaneous communication. The answer is as simple as a helpful, timely text – like the one above. Because almost all SMS messages are opened within seconds, it can provide an empathetic channel of communication in time-critical and high-priority situations. It also creates a instantly interactive journey for the traveller, encouraging them to come back for more.
Sharpening the Competitive Edge
Your customers expect you to deliver an experience that's quick and painless, and mobile messaging has some distinct characteristics like unrivalled timeliness and open rates, which can give you a unique competitive advantage. In the travel industry, just delivering the right information isn't good enough. It must also be delivered at exactly the right time.
Take a flight cancellation alert. Sent 5 minutes before check-in, you have an angry customer. Sent two hours before, with the option to re-book on another flight or a voucher for a coffee, and you have a customer who feels you're on their side.
Another good example is accurate customer feedback after a hotel stay. Send an email two weeks later and you're lucky to get an accurate response, or indeed any response, but what happens if you send a simple SMS-based survey to members as their vacation ends?
Luxury holiday specialist Club Mahindra did exactly this and the results were transformative.
The Case of Club Mahindra
Club Mahindra is a prime example of a customer-obsessed brand that has adopted text messaging to transform communication with its 200,000 members. As the owner of 40-plus luxury resorts, Club Mahindra initially chose SMS to reach its customers, but to keep delivering stellar service, it also needed their feedback.
Accurate customer feedback can make all the difference between great travel experiences, and a rising tide of complaints. But how do you tease those brand building endorsements (and critiques) out of your customers?
The Mahindra team knew its chance to successfully interact with members was within minutes after their trip had ended – the exact moment they're eager to share their thoughts, which are still fresh in their minds. The company had previously used email to tap into these golden moments, but they never proved feasible or effective. The emails tended to be read either days later, or not at all. So, Club Mahindra turned to mobile messaging.
They designed an SMS workflow to automatically send a feedback request 30 minutes after checkout. The outcome? Response rates shot up 140 percent, with the large majority given just moments after check-out. This gave customers the opportunity to express themselves exactly when they wanted to – all the while forming a closer bond and loyalty to the Club Mahindra brand. This is a shining example of a well-designed and implemented empathetic interaction.
The Preferential Treatment
It's clear that travellers prefer mobile messaging, and are eager for more timely and personal ways to connect with the brands they know and love. At the same time, consumers have never been more critical of brand communications. This means that companies who don't take the time to communicate on a more personal level, at the right time with the right message by showing empathy, will lose to competition along the way. By giving a traveller the option to interact by text, many cumbersome and potentially stressful parts of their travel journey will be simplified, clearing the way for a delightful holiday, while resulting in a mutually beneficial and long-lasting relationship.