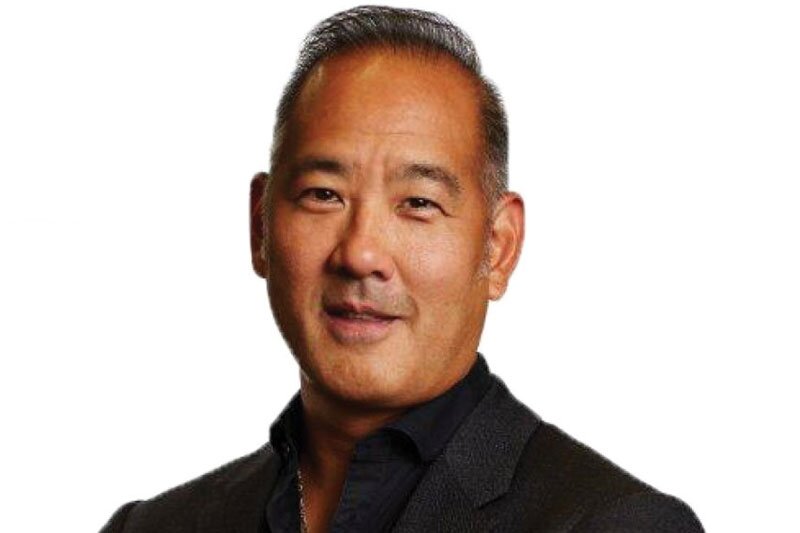 Guest Post: Why customer loyalty has to be more than skin deep
Deploy data and personalisation, says Curtis Nishijima, EMEA managing director of data coop for travel brands at Adara
Deploy data and personalisation, says Curtis Nishijima, EMEA managing director of data coop for travel brands at Adara
Experience and influence play important roles in customer loyalty. In fact, delivering meaningful and exceptional customer services is vital in differentiating your brand in the hypercompetitive travel landscape. At every consideration point, there is a wealth of choice and information, so understanding what personalised experiences and aspirations customers really want is vital if one brand is to stand out from the crowd.
It's clear that travellers across the spectrum are actively seeking the best options and experiences from travel brands. Recent research from ADARA found that 17% of all top tier air travellers belong to more than one loyalty programme, while 24% of all top tier hotel members belong to more than one loyalty programme. It also found that 49% of basic airline members and 40% of top tier travellers searched for more than one brand, as did 54% of basic hotel members.
It is critical  for travel companies to create programs and offers that move beyond points and basic rewards to provide a more compelling customer experience. If you can gain customer preference, you are more likely to attract the "splitters".
Ultimately, data can play a crucial role here. Brands need to tap into data signals to understand how they can leverage the information they capture , and effectively personalise the customer journey  to deliver remarkable and unique experiences.
Utilise data effectively
Personalisation is not easy. It's a challenge to get it right and push communications from simply being relevant to being fully compelling for individuals, at scale. Many travel brands have access to a large amount of customer data and insight but are not necessarily aware of how to utilise it to create a compelling customer experience.
Personalisation needs to go further than using the correct name or loyalty information and to take into consideration other factors like demographics, influencers, and travel preferences that will show that the company really knows and understands its customers.
The data that travel companies have access to such as booking, loyalty, and customer preference provide a good snapshot of overall wants and needs. It may help identify simple preferences such as whether a customer wants a climbing experience in the Swiss Alps, an Ibiza beach holiday,  an  adults only hotel for couples or a half-term break in Tenerife at family-friendly resorts.
But this data used in isolation is unlikely to paint a more accurate picture.  In order to gain richer  insights, travel marketers need to align their data with signals from additional data sources, such as that available from a travel data co-op, and leverage data partnerships, to allow them to better understand their customers, and therefore better personalise how they communicate.
Data partnerships for travel marketers  are becoming more popular but they are not exclusively with other travel brands. Some leverage partnerships  with luxury brands  who have a unique perspective on customer spending behaviour. One example of this is Aston Martin, which has partnered with the Waldorf Astoria portfolio to offer exclusive access to Aston Martin's most recent cars. While Orlebar Brown is partnering with the Mandarin Oriental to offer bespoke resort wear "to enable people to holiday better and create excitement around travel and adventure."
From Relevant to Compelling
Personalisation is everywhere, and marketers know it's a hugely important tool in their marketing toolkit. Some reports indicate that up to 72% of customers will only engage with marketing messages that are personalised and tailored to their interests. But, it's not easy, and every company has its challenges when it comes to personalisation, and they need to focus on the insights that will actually compel customers to act. A recent study from Epsilon shows that personalised experiences often fail to meet the expectation of customers, despite the demand for customised experiences being evident.
Once the data is in place, the hard part is to personalise how you communicate with the individual customer and align this with marketing priorities, and be agile enough to change accordingly. The main factor in this is understanding the difference between a "relevant" and a "compelling" offer.
For example, say that I receive a personalised ad from a hotel chain where I am a member of their loyalty club. The email correctly lists my name and loyalty information, but the images show a generic picture of a young family, which is not the correct demographic, and the recommendation was a beach holiday when I am more likely to book an adventure.
This insight should have been easily attainable and would have taken the offer from relevant to compelling. But it can be hugely damaging if you get personalisation wrong, nothing would turn off customers more than an incorrect name on an email campaign, or a similar assumption.
Travel brands can do this through partnerships with other companies that hold data on their audiences, and accessing third-party data through data alliances, which will allow them to build a more accurate portrait of their customers.
A great example of this is Delta, who reported far better than expected second-quarter results which could be partially attributed to its partnership with American Express, with loyalty revenues increasing 19% to $1.2bn in a single quarter, of which $100m is due to the Amex deal.
Delta can better understand its customers – particularly its target audience of what it calls 'Emerging High-Value Customers' or eHVCs. The airline notes that this group prefer experiences to goods, of which travel is one, and they have a tendency to upgrade their experiences to premium ranges, such as more legroom or guaranteed Wi-Fi. Ultimately this allows them to segment their audiences, and measure a more accurate LTV (Long Term Value) of a customer.
Data-driven influence for these premium experiences and packaging through direct digital channels has led to an increase in purchasing from Delta.com rather than intermediaries, allowing them a better direct and personal relationship with their customers, and by extension, better capabilities to offer more targeted – and more relevant offers.
Another example of this is Amazon, who is well known for its strategic approach to its personalisation programme. This is then reflected across its services including Amazon.com, Kindle, Prime Video and other products which means that the customer is given recommendations based on a variety of different factors. This encourages customers to impulse buy and matches possible products with their purchasing history. It is a key factor in their continued success with  the company reporting a 29% sales increase to $12.83 billion during its second quarter.
Data-driven influence for these premium experiences and packaging through direct digital channels has led to an increase in purchasing from Delta.com rather than intermediaries, allowing them a better direct and personal relationship with their customers, and by extension, better capabilities to offer more targeted – and more relevant offers.
Travel brands are trying to engage with an increasingly demanding and informed customer base who are busy and inundated with ineffective marketing messages on a daily basis; it's hard to cut through the noise. Focusing on tactics which drive influence, deliver experience, and adopting a flexible data-driven strategy – ultilising third-party data through data alliances – can allow you to tailor your approach to each individual customer and maximise the LTV of the customer.