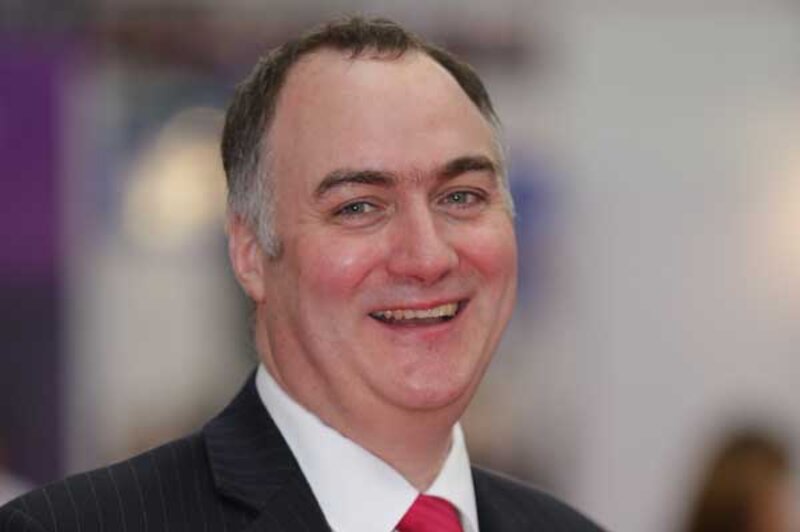 Guest post: Top travel trends to look out for at TTE 2017
Technology is continuously transforming the travel and hospitality industries, both for the sellers or travel and the travellers themselves. Continue reading →
David Chapple event director of Travel Technology Europe
Top travel technology trends in 2017
Technology is continuously transforming the travel and hospitality industries, both for the sellers or travel and the travellers themselves.
As travellers, we now have the capability to book holidays on our phone and an increasing number of leisure and corporate travellers are doing so.
This is giving companies increased opportunities to directly market products through sites, apps and campaigns straight to travellers' and guests devices, whilst relationships can be cultivated through sharing video stories and images on social media.
VR, AR and how it can impact travel
Not only has booking and the way we digest travel content become more automated, but the exciting opportunities offered by Virtual Reality (VR), Augmented Reality (AR) and holographic guest check-in staff, for example, are looming on the horizon, getting closer and closer to piercing the mainstream.
This is exciting for all aspects of travel technology, from extreme sports to cruises, hospitality and marketing.
As Pokemon Go enjoys the prestige of being the most successful AR app ever, this provides an exciting example of what is possible for the travel industry, whether that means tourist heading out on a worldwide interactive treasure hunt, or browsing through AR and VR versions of hotels and destinations around the globe before booking.
This kind of technology is particularly appealing for millennials who are constantly consuming and sharing images on apps like Snapchat and Instagram.
At Travel Technology Europe, we're hosting a session with industry leaders Matmi, Etihad Airways, Timelooper and Tiger Bay discussing how VR and AR can be used as smart marketing tool instead of simply for games development.
Upwardly mobile
Our recent industry survey showed that mobile apps and adapting travel and hospitality businesses to mobile is the biggest challenge facing them.
But, interestingly, they also believe it also offers the most exciting opportunities. A good example of a company embracing the potential of mobile in the  hospitality industry is the start-up, RoomAssistant, which is in this year's Travel Technology Europe Launchpad alongside another 14 disruptive entrepreneurs.
RoomAssistant is an app that allows hotel guests to access all the hotel services in their smartphones or tablets.
Whereas, most hotel apps allow booking facilities this allows access to hotel information 24/7, the ability to order anything anytime.
It can be customized to different hotels, under a white-label or an app that acts for all hotels, meaning it's the only one you need.
As well as ease for the guests, hotels are able to upsell products and deals, keep customers engaged throughout their stay and rectify any issues the customers have before they leave – a complete benefit to both hotel and guest, decreasing likelihood of negative reviews after their stay.
This is an example of how mobile is transforming the travel industry but it is also affecting everything else from advertising and marketing to using big data to find perfect pricing structures. It is an exciting time.
Another exciting trend for 2017 is personalisation or 'travellercentricity', which is particularly prevalent among the business travel industry.
It essentially means taking travellers' needs into consideration when creating and communicating travel programmes.
By understanding what travellers value most from a travel experience, organisations can better manage and meet their expectations. So rather than simply enforcing policy on travellers, a travellercentric company will find out first what works for them and what doesn't.
This can be applied to travel providers and also companies that manage travel for their employees – by listening to their employees they will have a more productive workforce, rather than forcing them to travel the world constantly jetlagged and stressed.
Airline Technologies is another exciting start-up in the Launchpad allowing more choice for end users to the benefit of airlines and customers.
For example, end users will be able to buy all onboard facilities like meal, extra leg room, onboard entertainment, WiFi and ground facilities like priority boarding, free lounge, limo pick and drop, check-in seat, and so on, directly from the travel agent's portal.
All these offers transparently come directly from airlines, saving huge intermediately cost, boosting their sales revenue and loads of rich content to end-users.
David Chapple is the event director of Travel Technology Europe, the biggest forum of its kind in Europe where thousands of travel technology industry experts network and influencers deliver over 50 hours of conference talks. The hive of innovation boasts a Launchpad where start-ups are given a place to meet the experts and showcase some of the most exciting products coming to market. Tech Huddles are also taking place throughout the event where peers can share experiences and learn more about tech in their sectors like marketing or hospitality.
Click here to register.