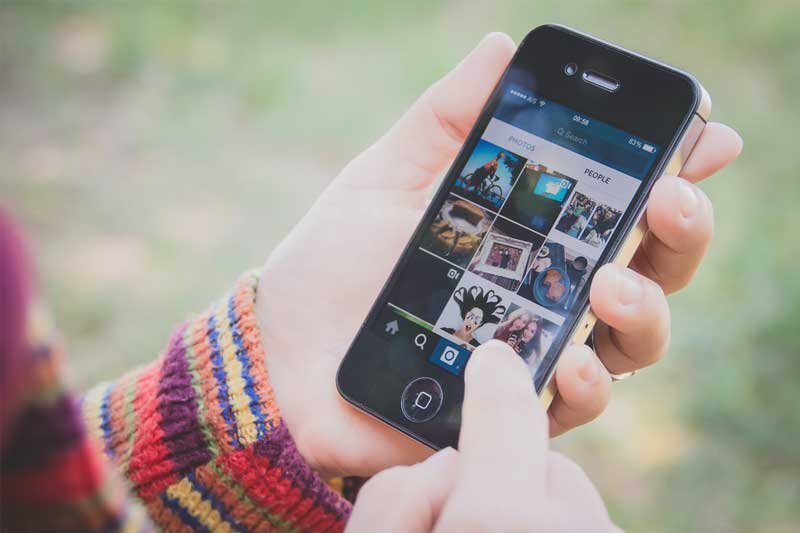 Guest Post: The rebirth of travel marketing through user-generated images
By Jose de Cabo, founder and chief executive of Olapic
Image credit: tulpahn / Shutterstock.com
By Jose de Cabo, founder and chief executive of Olapic
With more than 14 billion photos, Instagram's #holidays leaves you thinking – "I want what they're having".
Be it clinking cocktail glasses against crashing blue waves, or painting the town red against bright city lights, real photos offer an instant connection with an experience someone is having right now – and travel brands are clamouring to capitalise on this.
Yet searching for hotel rooms online offers a proportionately dismal experience of identical rooms, ripple free pools and immaculate, empty restaurants – hardly filling you with excitement for what your next holiday will bring.
They just don't place you there mentally in the same way that experience-led, user-generated images do. Imagine an atmospheric night scene at a restaurant, a photo of appetizing food by the poolside, or a group of friends enjoying themselves at the hotel beach.
That experience is a desirable thing and now, pioneering brands are tailoring the booking experience to just that.
While the internet revolutionised how we book holidays, travel brands still have a long way to go to reach their potential when it comes to their place in the visual web.
It doesn't help that travellers are inundated with the promise of affordable travel online and must navigate a ruthless maze of comparison shopping tools – but before they part with their hard-earned cash, they are seeking authentic visual content to inspire and affirm their decision.
Staged photography is not only wildly expensive to produce, it also doesn't tell enough of a genuine story for people to engage with. Too often the production ends up outweighing the credibility, choking out any sense of the traveller experience.

An example of over-produced, staged photography
Opportunities for travel brands amidst the "selfie storm"
The unstoppable combined momentum of smartphones and selfies has created an unprecedented opportunity for brands, who can now turn to visual user-generated content (UGC) to drive sales and build authentic brand equity.
Consumer-generated photos featuring brand products and hashtags are the most compelling and affordable brand assets available today and are more shoppable than the usual production heavy images. Olapic's own data proves that visual user-generated content converts browsers into buyers.
On average, Olapic clients observe a 3% conversion rate when visitors interact with customer photos displayed on a product page.
While some brands may choose to follow stock photography players who are now changing their approach to capture images that tell experience-led stories; it does beg the question of why they should pay for photos that imitate UGC, when the real thing is infinitely more valuable and affordable?
Though the crisp clarity of high-quality professional photography will likely remain a mainstay across most marketing channels for the foreseeable future, the fact is we're entering a new era in visual marketing with UGC squarely at its centre.

An example of user-generated content
Hyatt, easyJet and Tourism Australia – reaching greater heights with UGC
Hyatt is one brand that is using guest photos in a bid to advance its digital offerings beyond transactional towards experiential, with the aim of increasing repeat custom and building long-term customer relationships.
The renowned hotel brand partnered with Olapic to launch social.hyatt.com, a hub of traveller photos that showcases real guest experiences from their stays at the 575 Hyatt properties around the world using the #inahyattworld.
Visitors can search by categories such as beach, golf, family and weddings, to seek inspiration for their next Hyatt holiday. The use of guest photos satisfies the consumer desire for more authentic content and keeps customers on the brand's site, instead of prompting them to seek out visual content elsewhere and potentially booking with a third party.
EasyJet, meanwhile, marked its 20th birthday in November via its #TimeFlies campaign, which asked the public to share their best European holiday photos from the last 20 years.
Over 108,000 people from all over Europe shared an image, with 5,000 people submitting on the campaign's first day. Fans were rewarded with weekly flight prizes, with all entries featuring not just on a dedicated microsite, but on a real plane unveiled at a socially shared event that will actually fly commercially throughout this year.
The campaign is a perfect example of how UGC complements social, TV and outdoor. As a result, the brand saw consumer engagement increase by four times.
Thanks to leveraging UGC, Tourism Australia now boasts the largest social media presence of any destination in the world.
The organisation recently released this video with the call to action, "go forth and share Australia, Australia", encouraging the public to post their holiday snaps to its social channels with the #seeaustralia. Over 1,000 user-generated photos are submitted daily with the best published and credited on Tourism Australia's properties.
Social media and advocacy manager Jesse Desjardins told the Australian Marketing Institute that the key is to keep it simple and do it well, moving away from single campaigns and working with advocates to create repeatable and scaleable results – building a platform that grows over time.
The future of visual search
As consumer habits evolve into the next phase of image-based search, visual search engines will rise, as players like Google are investing heavily in image recognition.
In turn, travel brands will be incentivised to produce an enormous amount of relevant visual content to ensure they remain at the top of the leaderboard. Having a compelling approach to visual marketing will therefore emerge as a vital strategic pillar of a chief marketing officer's agenda.
The glory days of staged photography may be dwindling, but there are dazzling times ahead for marketing with consumer-generated content, as Hyatt, easyJet and Tourism Australia demonstrate.