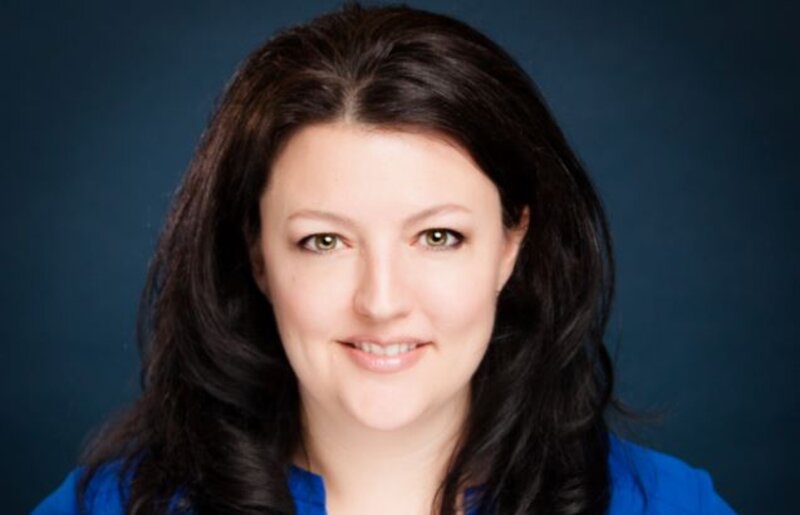 Guest Post: Tech's role in smoothing the bumpy road ahead for car rental
Expedia Group's Sue Spinney says suppliers need to alleviate the anxiety being felt by customers
Sue Spinney, Expedia Group's vice president for global ground transport and activities, on how the car rental sector must address the future 
It hasn't been an easy two years for anyone in the travel industry – and with new COVID-19 variants causing more uncertainty in recent days and weeks, it is clear we are not out of the woods yet.
Omicron and future new variants notwithstanding, the overall picture is that the global travel recovery is very much underway.
Consumer thirst for travel is certainly there. Expedia Group search data suggests that 2022 will see a high volume of travellers booking trips, and many of these will involve car rentals.
But although demand will be high, there are still significant headwinds for the car rental industry.
The global chip shortage affecting car manufacturers is set to continue during 2022, along with staffing issues that are leading to overall manufacturing shortages too.
As a result, car rental companies will continue to face supply challenges, particularly in the busiest summer months.
At the same time, we have seen encouraging spikes of demand around restrictions lifting recently, particularly from Europeans planning to travel to the US.
High demand and lower supply create, of course, a situation in which prices will remain high for customers, as we saw in summer 2021.
While this brings some relief for car rental companies, it also presents a challenge in how to keep customers satisfied and loyal in a market in which they are paying more than they are used to.
So how can car rental companies keep customers happy in this environment?
Communicating cleanliness
COVID-19 has transformed how travellers view cleanliness and safety issues and the recent news of Omicron has come as a stark reminder that we can't let our guard down.
Many now choose to drive specifically to avoid close contact with others, and these people expect a level of cleanliness that goes well beyond what was expected pre-pandemic.
In this environment, informing customers about the protocols in place, including disinfection of every part of the car from the steering wheel to the key fob, touch screen and door handle, is vital to set their minds at rest from the outset.
Most car rental companies now publish lists of exactly what their elevated safety protocols are. It is vital that this is communicated through all channels.
At Expedia Group, we compiled a list of comprehensive cleaning and disinfecting guidelines, based on information from the World Health Organisation and the CDC (Centers for Disease Control), to help our partners upgrade their standard cleaning protocols.
We've increased transparency around health and safety protocols so partners can communicate them more easily, and customers can review and compare different providers when booking cars with any of our brands. This clear transparent communication is key for rebuilding traveller confidence.
Touchless technology
Almost overnight, COVID-19 made the concept of a 'touchless' customer experience hugely valuable.
Minimising human contact when picking up or dropping off a car has become an important service to offer.
Some providers have developed online check-in services where customers provide all the information in advance so the transaction on pick-up is a much faster, smoother and contact-free experience.
Some have developed innovations such as the use of Smartbox collection points or the ability to order, pick up and unlock a vehicle via a mobile app.
We launched "Online Check-In" and "Skip the Counter" features to improve the car rental experience for travellers and they have proved very popular indeed.
A study we conducted last year suggested that 23% of travellers were looking for contactless check-in options, and in time this experience will become the norm for customers rather than a bonus.
Car rental companies must consider how they can give their customers a touch-free experience if they are going to keep them in the long-term.
Digital experience
Touchless technology is not the only way car rental companies can provide the seamless digital experience increasingly demanded by travellers.
A trend accelerated by COVID-19, consumers now expect to be able to execute most of the tasks in their lives, from making a banking transaction to ordering a takeaway, at the touch of a button via a smartphone. This impacts car rental companies as much as it does any industry.
One example of how car rental companies are doing this is by implementing automated conversation platforms to solve the most common customer requests.
Virtual agents and chatbots allow customers to easily cancel or modify a trip, obtain a refund or vouchers, while freeing up agent time for more complicated requests.
We reported earlier this year that we have seen over a third of traveller requests resolved through our virtual agent, enabling our partners to focus their time and resources where they make the most impact.
Flexibility
The arrival of the Omicron variant and subsequent heightened travel restrictions around the world has reminded us all that the road to recovery will continue to see peaks and troughs.
With customers very aware of the possibility of last-minute changes to travel rules and restrictions, they want flexibility in their bookings and they expect to be able to quickly see which car rental providers will allow them to change bookings at no extra charge.
Our recent Traveller Value Index revealed that the ability to get a full refund is the most critical element for car rental users.
Travellers are booking refundable rates more this year than last, despite paying more for them.
This shows how important flexibility is, and therefore how important it is that customers can easily see that rental providers offer it, on all channels.
Keep one eye on the future
When the global travel situation fluctuates so quickly it is easy to get consumed by today and forget about tomorrow.
There are some interesting megatrends coming our way and those who win will be the businesses who stay one step ahead of these.
Vehicle electrification is one of these trends. Consumer demand for electric vehicles is growing extremely quickly in many countries around the world and it will undoubtedly shift consumer expectations for good.
The development of charging infrastructure is taking place at very different rates across countries and regions, but the combined tailwinds of governmental support and consumer demand will soon mean public charging networks become more developed and user-friendly, and car rental operators will need to consider electrifying their fleets in time to satisfy demand.
A smooth ride on a bumpy road
Though global travel is broadly heading in the right direction, Omicron has reminded us that the road will almost certainly be a bumpy one in 2022.
For car rental companies, in a market environment where prices are likely to remain high, providing customers with a satisfying and safe experience is critical to retaining their loyalty and custom.
This involves giving travellers a user-friendly digital experience that takes into account the primary concerns of consumers post-Covid, such as cleanliness and flexibility.
While travel plans look set to remain steeped in anxiety for now, providers need to ensure they alleviate the stress of their customers as far as possible.
For our part, we are helping to do this by providing real-time updates on itineraries and destinations, and helping customers make smart booking decisions by displaying health and safety measures and providing flexibility.
Car rental providers must take this approach if they are going to give themselves and their customers the smoothest of rides on this bumpy road.