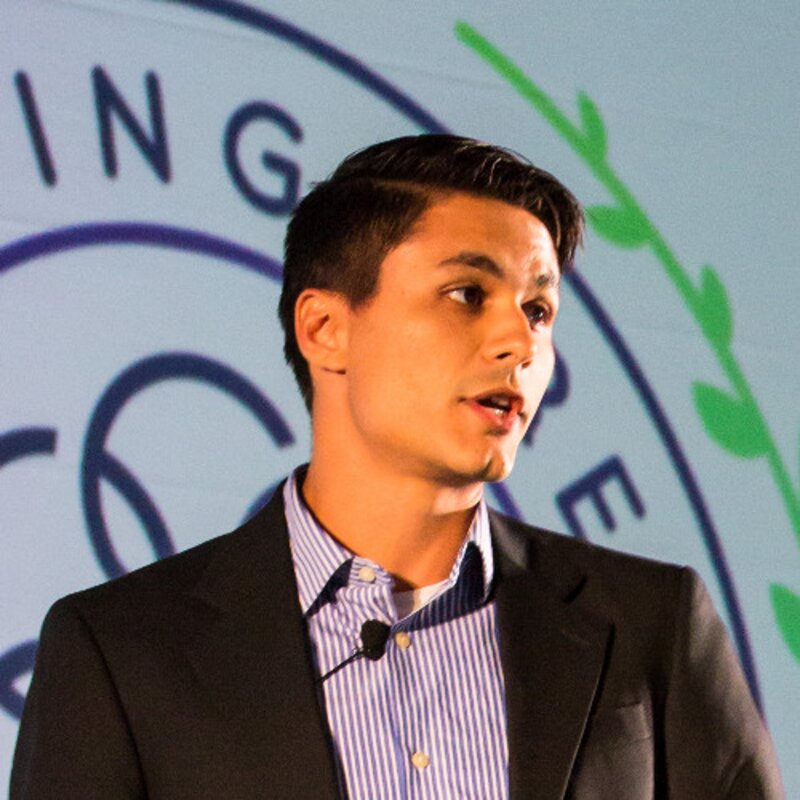 Guest Post: Prepare for the gradual shift to decentralised marketplaces in travel
Pedro Anderson, co-founder of Winding Tree Simard, predicts a time when travel buyers and suppliers call the shots
The recent Travolution European Summit in London showed the value of face-to-face conferences.
But let's not be overly precious about this. Part of the value is related to wellbeing; seeing friends, colleagues, competitors and prospects in person rather than as pixels, is a good thing.
Someone somewhere will start to turn 'attendee wellbeing' into an event KPI, but that's a different conversation entirely.
There was very little on the agenda that directly talked to what Simard and Winding Tree are all about but a lot of the sessions were relevant to us because they talked about what we are trying to improve.
The keynotes speakers, for example, were from loveholidays, Travel Republic and On The Beach, three of the UK's biggest centralised travel marketplaces more often referred to as online travel agents (OTAs).
According to their Atol licence numbers, more than three million Brits will be taking a trip with one of these businesses this year.
Three million customers a year all for providing a string of important functions: giving travellers somewhere to buy; travel suppliers somewhere to sell; handling payments from travellers; and redistributing those payments back to the supplier. And, naturally, being paid for that service.
We know it's not simple to run an OTA and we acknowledge the innovations taking place such as loveholidays' chatbot, Travel's Republic's structured outsourcing, On The Beach's above-the-line marketing, but there is another way.
In contrast, Winding Tree and Simard are building their business through decentralised marketplaces.
This is creating a space where suppliers and travellers can interact and transact without someone in the middle being in overall control, a space where both buyers and suppliers call the shots.
We're starting to see momentum in the corporate space as we try to scale the concept and raise awareness among the business travel ecosystem.
We're not handling millions a year, yet, but there really is no limit to how many trips and transactions we can facilitate through our decentralised marketplace, and no reason why leisure travel suppliers can't participate.
By enabling any-to-any direct access, buyers can be more flexible in what they buy and suppliers can better tailor their product to individual needs.
We accept that this shift from centralised to decentralised marketplaces will take time, but the beauty of Web3 technology is that this can be a migration and not a revolution, so like all change it will be gradual but it will be all too suddenly upon us.