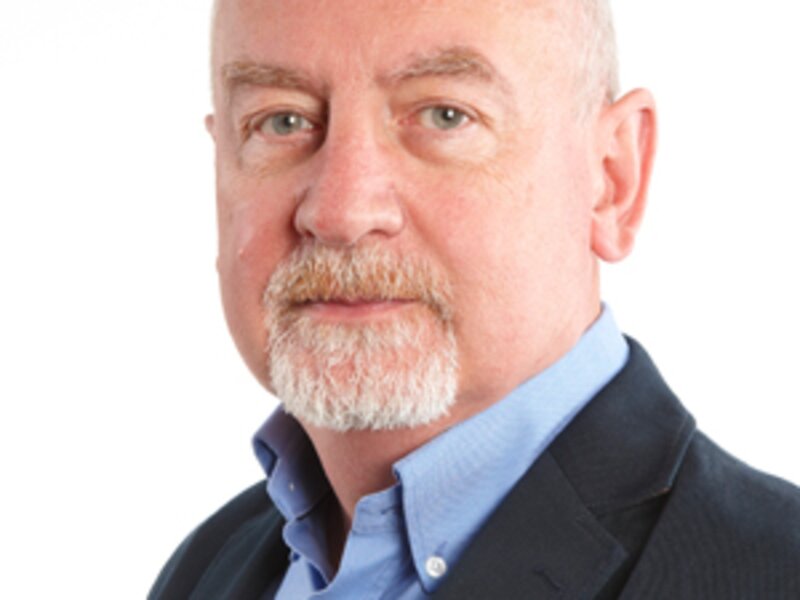 Guest Post: Master your booking funnel and make it your most profitable asset
Online travel booking is one of the most competitive markets in the digital world today.
By John Fleming, director of Webtrends UK
Online travel booking is one of the most competitive markets in the digital world today.
With so many travel booking companies deploying fierce sales tactics to secure bookings – specialised discounts, group deals, customer loyalty programs and more – it can be challenging for travel marketers to know where they can gain a competitive advantage and boost sales ahead of this year's peak summer travel season.
One proven strategy for success often overlooked is going back to basics and understanding the foundations of your brand's digital presence and booking funnel.
According to market research firm Phocuswright, consumers use 6.5 sites on average to research before booking travel.
With potential customers moving all over the digital map when researching their travel plans, marketers need to understand how to simplify, contextualise and link engagement between each digital touch point so that when a consumer enters a brand's booking funnel, they stay there until a purchase is made.
When perfected, the booking funnel can be one of your most profitable marketing assets. It can be a powerful tool to not just convert potential customers, but also build loyalty through providing a seamless and more personalised brand experience.
Online train ticket retailer, redspottedhanky.com, experienced this firsthand, increasing bookings by more than 5% by going through the process of better understanding its customers and running a multitude of tests on its booking funnel.
Similarly, alpharooms.com, the website for hotel rooms and apartments, flights and holiday extras worldwide, looks at visitor and customer performance 'as-it-happens' to monitor campaign performance, the booking funnel, check-out flow and customer engagement.
Travel brands wanting to get ahead for this year's peak summer season should look to perfect the travel booking experience. The first step involves understanding the buyer's journey and mapping your digital data to the key phases.
Ensure you are able to analyse this journey as it spans different access channels providing a single view of a visitor. Understand the potential buyer's shopping behaviour, device usage, communication preferences and how well this information can be used to customise his or her digital experience.
Consider the different segments of travellers that visit your site – both known and unknown – as well as the attributes that can be used to tailor their experiences with your brand.
Make sure you collect robust data on the full booking process. Be sure that you can identify each step uniquely, and that all entry and exit paths for each step are captured and reviewed on a regular basis.
Some steps are common to all channels, but others might be unique depending on the channel. Collect information so that corrective actions can be prioritised upon the impacted visitor segments. Also collect intra-page activity such as link activity, form completion and lightbox information to help understand both conversion enhancers and barriers to the sale.
Once you've measured the data points, you can analyse each point in your funnel with an eye toward device type. Identify any shortcomings that are specific to one device – and fix them.
Modify your mobile apps to maximise data collection for tablet and phone, as well as any other non-standard booking channels (set-top box, gaming station, smart TV, etc.). Ensure your booking funnel is optimised for each of these device types.
Ensure optimal content is driving quality traffic to the booking funnel. Measure the content and entry points that are driving the best results.
Determine which content is appealing at each stage of the booking process. Content should be A/B or multivariate tested regularly. Path and aggregate event data are paramount, as their measurement will drive a deeper understanding of the value of content on the booking process.
Tailor content based upon observed patterns that historically have led to a booking or to other monetisation opportunities, such as increasing partner or ad-revenue when a conversion is not imminent.
By collecting robust customer data, you can also personalise a traveller's experience within the booking funnel. Do more than just address them by their name and understand who the traveller is and what he or she needs then present relevant options or opportunities in real time.
If you know a traveller has a child under the age of 2, you can highlight babysitting or kid-friendly activities. Targeting and personalisation provide significant opportunities to enhance the customer experience.
Another important element around travel websites is that many consumers use the "basket" as a holding page rather than a true intention to purchase.
Holidays are generally an expensive purchase, which is seldom taken alone (unless for a single person) – it often requires discussion by two or more people and unless everyone is in the same room at the time, it takes significant organisation to pull all the elements together and get agreement.
It is therefore essential that having something in the basket does not necessarily mean that the job of data collection is done. In recent times holiday companies and airlines have added "scarcity" as a tactic to hurry consumers along the path to purchase completion.
However many consumers believe that these tactics are not based on reality and therefore are sometimes seen as "pushy".
It's important that if items are placed in the basket, especially if more than one holiday for the same dates are added, that you use additional channels to help the consumer make a decision on one or other item.
Using triggered abandoned basket emails that remind consumers that they still have something in their basket works well for lower priced and more retail focused websites.
Think carefully around what messages you can send that will tempt the consumer to making a choice – perhaps sending positive reviews or links to more images of the holiday would be more subtle and provide more stimulus to move ahead and complete the purchase.
Getting people into, through and completing the booking funnel is the most important element of a travel website.
Each and every touch point a visitor makes on your website will help you to provide a "unique customer journey" so it's important to use your data wisely.
Remember that your visitor will also be a visitor to your competitors, so their customer journey on your site has to be better and more personalised that the others they may have seen.
Be cautious rather than persuasive as using too much of what you have learned from their behaviour too early on, could be perceived as pushy.