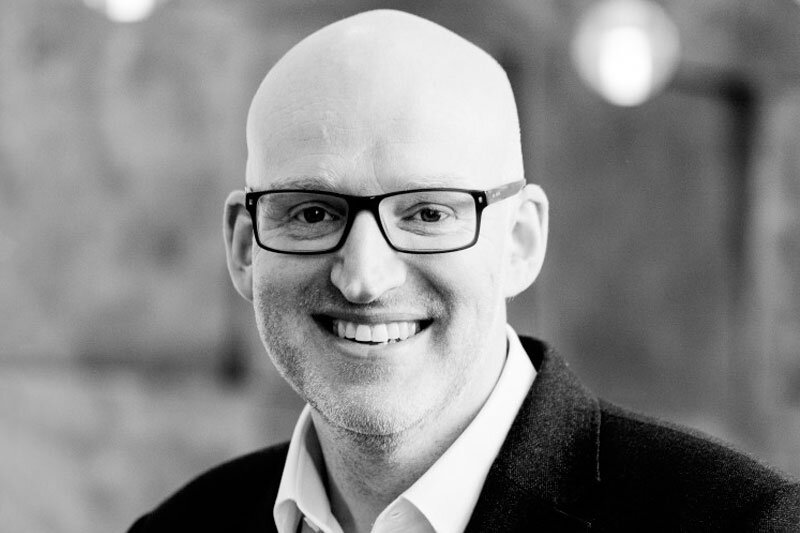 Guest Post: IT is the key differentiator in the travel industry
Combat security threats, slow websites and downtime with Managed Service Providers, says Paul Bryce, chief communications officer at Node4 Continue reading →
Combat security threats, slow websites and downtime with Managed Service Providers, says Paul Bryce, chief communications officer at Node4
Britain's tourism industry is predicted to be worth a staggering £257 billion by 2025, and the battleground for customers is no longer on the high street and in brochures – it's almost exclusively online. With so much competition in the market, it is key that all organisations in the sector, from airlines to hotels and transport hubs to holiday camps, have IT systems that enable services to run as efficiently as possible.
While in today's digital age this seems obvious, over recent months it has become clear that not all businesses are managing their tech as well as they need to be. British Airways suffered a data breach recently that affected customers booking flights via its app, while Bristol Airport had to resort to pens and paper to communicate with customers when ransomware caused their information screens to shut down. Incidents like these have a wide range of implications and a potential impact on bottom-line success.
Insufficient security, slow websites and downtime are three of the biggest complications for consumers trying to search for and book travel and accommodation, but how exactly do they cause problems for the businesses behind them?
Stepping up the security
The amount of personal information that customers have to provide about themselves on travel websites can be extensive. But in today's digital age, consumers are used to typing the most sensitive details into a website and assuming that the business they are trusting this information with will look after it.
However, as recent data breaches have shown, not all systems in the travel industry – or any industry, for that matter – are secure enough to prevent a cyber attack. If an attack targets the data stored by an airline or hotel booking company, the personal details of its customers could be accessed by unauthorised parties. With GDPR now in effect, the financial consequences of an attack are now far greater for companies than ever before. But when it comes to customers, an attack would not only potentially discourage those affected from booking again, but it could also cause prospective customers to lose confidence in the company and go elsewhere.
Lagging websites = lagging behind competitors
With research finding that 53% of mobile users will leave a page if it takes longer than three seconds to load, it is clear that digital speed is of the essence. A slow website that takes too long to load can have a serious impact on a business' sales, as customers looking for flights or accommodation, upon finding a loading screen that won't refresh, will simply click onto another website and continue their search. There is enough competition in every aspect of the travel industry that choosing an alternative is unlikely to be an inconvenience.
So while a slow website is not necessarily a bad one – and may in fact signal that it's so popular that the traffic has spiked – if the speed is so poor that it takes several seconds to produce a webpage, the business behind it will risk losing out to those who can maintain quick response times.
The dilemma of downtime
While many people will want to escape for some downtime on their holiday, what they do not expect is to click onto a website to book their trip away and have the site crash before they can search for anything or, worse, once they've entered all of their details and are about to click confirm.
Companies need to put sufficient infrastructure in place to guarantee that their website will stay up and running, even when there's a spike in traffic because their holiday deals have just gone live. Even just a few hours of downtime could have a significant negative effect on a business, especially for smaller, family-run holiday locations that cannot rely on the same brand recognition or customer loyalty as bigger organisations.
The role of Managed Service Providers as key differentiators
So with these problems becoming more common than customers would like, what could be a solution?
MSPs (Managed Service Providers) could be the answer to these challenges – with the ability to improve security and maintain sufficient connectivity, MSPs are specialist third party experts who can help to ensure that a business stays online and safe from cyber threats, allowing employees to focus on their jobs.
To increase the security of a business' data systems, MSPs can implement a range of services and features to help prevent a cyber attack from infiltrating a system, from threat detection to endpoint management services. When it comes to avoiding poor site performance and downtime, by being responsible for delivering and maintaining a strong, high-speed connection at all times, MSPs can reduce the worry of a website going down.
For a travel company to suffer from downtime or a cyber attack of any scale is a problem that every company will fear, but even slowness can cause unnecessary strain on customer loyalty. However, while preventing these issues is never going to be 100% feasible, MSPs can help to ensure that instances of them are kept to a minimum, and thereby will keep companies throughout the travel industry up and running for their customers as much as possible in today's cyber threat-ridden world. While employees in this industry are the experts of travel on land and in air, when it comes to their websites, they would benefit greatly from working with MSPs – the experts' experts.