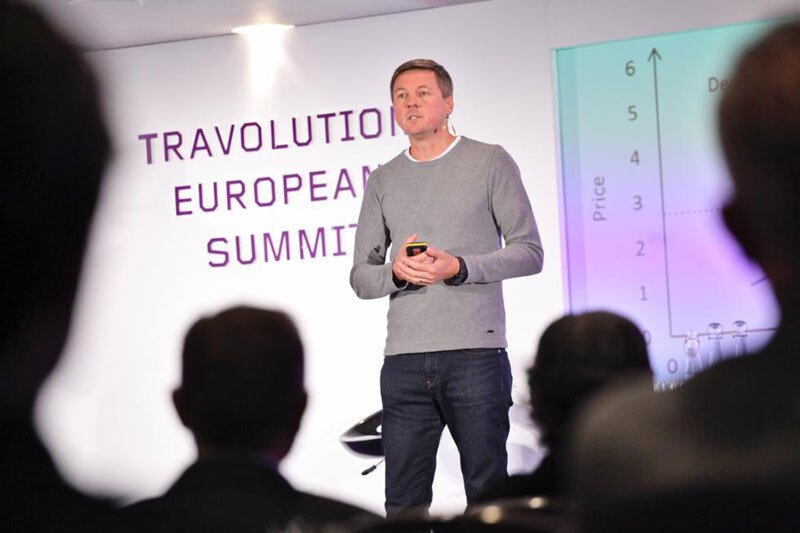 Guest Post: How value exchange is the key to disruption without destruction
TrustedHousesitters' chief executive Mathew Prior says sustainable development can be encouraged by non-commercial transactions
Mathew Prior, chief executive of TrustedHousesitters, says sustainable development in travel can be encouraged by non-commercial transactions that both sides benefit from  
In an extraordinarily short amount of time and through an extraordinary amount of talent and innovation, technology has changed the travel industry almost beyond recognition.
It has revolutionised the way that people can create their own unique experience, how they can find adventures that take them out of the tourist tracks and into a more personalised and authentic environment.
It has opened up a whole new way of travelling, and you only have to look at the growth of travel tech businesses worldwide to see how warmly this has been embraced.
At the same time the travel industry has witnessed the urgent need for more responsible travel.
This was already transforming travellers' aspirations and behaviours pre-pandemic and the recent publicity around COP26 has only reinforced the desire for more ethical, responsible travel experiences.
With more than 300 travel companies, tourism boards and countries signing the Glasgow Declaration on Climate Action in Tourism, this year will undoubtedly mark an inflection point in how travellers and businesses seek to address climate change.
But technological advancement and responsible travel can often clash: the rapid revolution of any industry means care and conduct can take a while to catch up.
Take Airbnb as an example. Since it launched in 2008, it changed the way millions of people around the world travel.
It offers people an authentic experience, allowing them to live as locals do, in a local's home.
But despite all good intentions, over a decade on, a model that was designed for people to integrate themselves into local communities has ended up displacing those locals at the hands of landlords using the platform for income opportunities.
City centres are a case in point. Airbnb short lets are hoovering up city centre apartments, outpricing residents wanting to buy, encouraging landlords to switch from long term lets to short term, and reducing the level of tourism tax collected via holiday operators.
Not only is this a problem from an economic and social governance point of view, but this has severe environmental impacts too brought on by fuelling over tourism.
Of course, not every host on the platform is abusing it, but as a whole this is creating a problem in places like London, Barcelona and Lisbon, among others.
So, how do we now maintain the advantages technology has brought to the travel industry, but create a model that has responsible travel baked in?
I believe this is best achieved through establishing a value exchange. Put simply, this is where two people are able to offer what the other wants, rather than entering into a commercial transaction.
The concept of a value exchange has been around since time began, yet is one of the great disruptive tech innovations of today and is most prevalent in social media networks, where users offer their content and data in exchange for free access to the platform.
It's also applied in consumer tech businesses such as Fitbit – we provide them with our steps, heart rate, sleep patterns, and diet in exchange for being able to monitor and improve our fitness.
When applied to travel, it strikes me how perfectly positioned this industry is to find opportunities for a value, rather than monetary, exchange.
TrustedHousesitters harnesses the concept by creating a community enabling a traveller seeking an authentic experience with a pet by their side to enter into an agreement with a local homeowner who is looking for someone to care for their pet while they're away.
Our customers, who take part such exchanges globally every day, have told us that the thing they love most about TrustedHousesitters is that they view the exchange of their time and care for pet companionship and a place to stay as not only fair, but as offering them a travel experience that could never be realised through commercial arrangement.
But how is this enabling more responsible travel? The critical difference is that this is a value exchange rather than a monetary exchange.
It is not a commercial transaction that risks opening the door to abuse and exploitation for financial gain, which history tells us often compromises important ethical issues such as care for the environment and society.
In an ideal world, this model would eventually contribute in a small way towards the eradication of over-tourism by encouraging travellers to stay outside the "touristy" parts of the city that landlords tend to scoop up, and connecting them with homeowners that live in a variety of areas – both in, around, and outside the city centre.
It's clear that in today's world the pace of change brought about by technology will only increase.
But with the government, the sector, and consumers more focused on responsible travel than ever before, it's critical the travel industry doubles-down on new ways to disrupt the sector without destroying it and the planet.
I strongly believe that a value exchange model is one that offers an ethical and sustainable way forward for travellers worldwide.