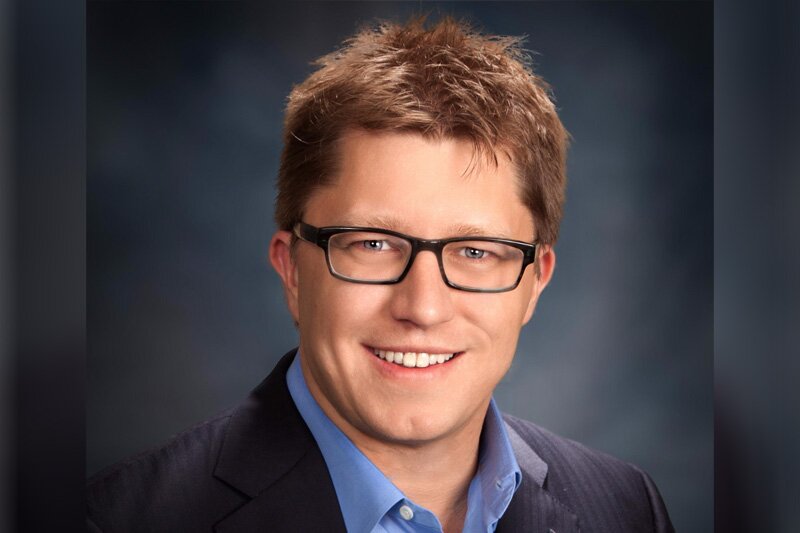 Guest Post: How to solve the short-term rentals supply problem
Safely's Andrew Bate says insuretch and guest analytics will instil confidence in owners
Safely's Andrew Bate says insuretch and guest analytics will instil confidence in owners.
"I am trying to buy more rental homes, and they are only on the market for a few hours. I've never seen such demand for quality rental homes. It's really tough out there."; said an Oregon property manager and host I met at the NorthWest Vacation Rental Professionals Annual Conference this week.
This comment is not unusual. Vacation rental property managers are busier than ever due to unprecedented guest demand. The shortage of quality homes available to the market is a real problem.
As we've seen since May 2020, the US short-term rental sector has been leading the travel industry's resurgence with accelerating growth.
Guests are traveling more locally and staying in private accommodations. They want a 'home and office away from home' in order to feel safe. This demand is also redefining the shoulder season with September, October, and November seeing higher occupancy levels than ever before as guests are less constrained by office schedules.
During 2021, and this summer in particular, rentals have proven themselves as no longer the 'alternative' lodging option, they've become mainstream. There may even be a time soon when cookie-cutter hotels are the alternative accommodation.
As we near the end of 2021 and look ahead to what the new year might bring in travel, all eyes are on the short-term rental sector.
The big question is – how does the industry continue to grow? Lack of new, quality supply is a major barrier and not just for my new friend in Oregon. Without a consistent supply of good properties, guests simply cannot stay in the homes they want. Property managers can't grow their businesses and the short-term rental industry as a whole will stagger before reaching its potential.
The tragedy is that the supply is out there – it's just not currently available to the short-term rental market. According to Pacasso, there are an estimated 30 million second homes across the US and Europe that are only occupied 4 to 6 weeks per year. These are properties that have never even been listed on Airbnb, Vrbo or Booking.
Add to this the growing trend for a more flexible way of living, meaning there are new owners now in the game. Many who may want to live and work away from home for extended periods of time. You can see why short-term renting is hot news right now.
Recent reports by Realtor.com, suggest that owners are now more open to using their home assets as a potential source of additional income – with almost half of Americans interested in renting extra space in their homes as long as risk is reduced and uncertainty is managed.
This all points towards a mindset change – owners are now more willing to entertain the idea of renting out their homes or second homes. Far more so than before the pandemic.
However, new homes will only join the market when the homeowner becomes comfortable with answers to these three core questions;
Who is staying in their home?
What happens when something goes wrong?
How can they manage and oversee their properties when they are not there?
So how can property managers retain homeowners and, crucially, win more owners to expand their portfolios sustainably? How can they reassure owners that allowing strangers to stay in their most valuable assets is a safe thing to do? The answers lie in how managers build their operational tech stacks so owners have greater agency. And how they incorporate tailored vacation rental insurance solutions and guest analytics into those stacks.
The fear of 'Internet Strangers'
It's one thing to outsource the management of an investment property purchased for rental, but it's a completely different story when renting the home we plan on making memories in with our own families. Owners are far more nervy and hesitant about 'Internet Strangers' staying in their own bed.
Guest analytics can weed out repeat bad guests – those that disturb the neighbours, break the rules on occupancy, destroy things and generally make a nuisance of themselves. Screening can verify identity and check criminal and/or sex offender status.
In time, technology in this area will also mean that hosts/managers will be able to be matched with guests that are also a perfect fit.
Insurtech and the short-term rental sector
The truth is that bad, or unfortunate things do happen both to, and inside, properties. The wider insurance sector has been slow to catch onto the growth of the short-term rental market, changing traveler and homeowner behaviors and the consequent need for specialized insurtech solutions. Currently, most insurance policies on offer don't give owners the protection they need and leave them exposed to damage and liability.
At Safely we see how insurance solutions specifically adapted to this accommodation sector (with its very personal list of requirements) are so important to both owners and property managers. With tech-enabled policies in place, owners can be sure they are covered for all possibilities, with bad guests taken out of the booking equation at the start of the process.
By showing homeowners that their assets are taken care of, the knock-on effect is that property managers can grow their portfolios more successfully with professional insurtech solutions in their tech stack.
Maintaining control of the experience with tech
Many new owners entering the market are treating their second home more as an ancillary home, and spending significantly more time living in the home versus vacationing in the home. Whether they use a property manager or self-manage, increasingly they are wanting agency over the experience of guests in their homes and how their properties are being used. Owners and managers are looking towards tech solutions to monitor noise, control access, diagnose the WiFi, and manage the heating and air systems.
The operational tech solutions available in the short-term rental sector, from slick SaaS innovations to all-in-one platforms, have enabled professional property managers to deal with the increased level of demand while refining their workflow efficiently and managing a property remotely. They've passed on these efficiencies to owners in terms of profit and repeat bookings and to guests in terms of an improved guest experience in a changing world.
Insurtech and guest screening solutions are an essential part of that continually developing tech stack. When tailored insurance products based on predictive analytics, protecting owners from the specific risks associated with short-term rental stays, are folded into the stack then managers can offer prospective owners far greater protection for their properties – and most importantly, peace of mind.
The future outlook for short-term rentals
Next year is looking bright for short-term rentals, but supply in the market needs to keep meeting the sustained demand and changing traveler trends. We've seen supply levels increase recently in mountain and lake destinations as owners list their properties in desirable drive-to outdoors destinations. But to sustain supply levels across the board, the industry will need to keep convincing owners that their homes will be safe and protected, that their guests will behave well and that they have some agency over their homes.